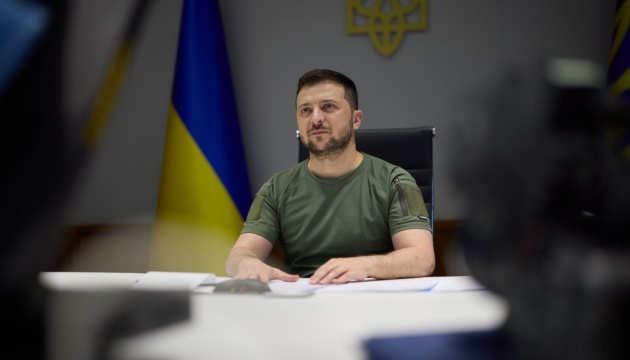 After winning the war unleashed by Russia, Ukraine will build a strong security and defense system as the possibility of new Russian attacks cannot be ruled out.
Ukrainian President Volodymyr Zelensky said this in an address to the students and professors of leading educational institutions in Israel, Ukrinform reports, referring to the presidential press service.
"I think that in many areas we are waiting for things very similar to your beautiful state. We will understand that our neighbor is the Russian Federation. We will understand that Russia, even after we end the war and win, can go on the offensive again in 10-20 years. I'm not saying it will definitely happen. But we no longer trust our Russian neighbor," he stressed.
He noted that with such a neighbor, cruise missiles or something else can be fired at Ukraine at any time, so the country's air defense system should be developed.
On February 24, 2022, Russia launched an all-out invasion of Ukraine, thus continuing its armed aggression that has been going on since 2014.
Russian troops are shelling and destroying critical infrastructure and residential areas of Ukrainian cities and villages using artillery, multiple rocket launchers, air bombs and ballistic missiles.
Photo: President's Office
---
Source: Ukraine will build strong defense system after victory - Zelensky