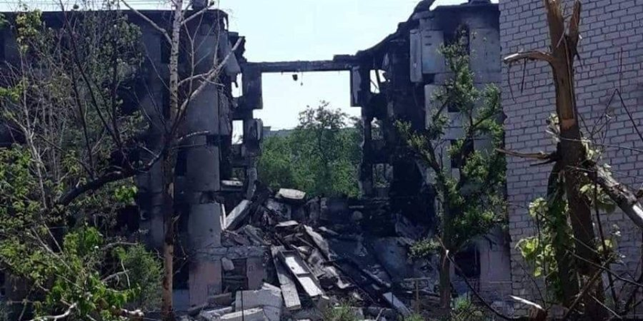 Ukrainian defenders of Siverodonetsk will move out of the city to take up new, more fortified positions.
That's according to Serhiy Haidai, chief of the Luhansk Regional Military Administration, who delivered an operational update on Facebook, Ukrinform reports.
"The Armed Forces will have to move away from Siverodonetsk. Our defenders have already received such an order. The rucists have almost destroyed Siverodonetsk, all critical infrastructure was wiped out, 90% of the city was damaged, 80% of residential buildings will have to be demolished as they can't be restored. Russian troops are advancing in the direction of Lysychansk from Toshkivka-Zolote. Enemy reconnaissance and subversive groups have already entered the suburbs, while attacks to penetrate farther into the city have been repulsed," the statement reads.
From the temporarily captured Starobilsk towards Lysychansk, the movement of six Russian Tochka-U missile launchers was recorded.
As reported, on February 24, Russia launched a full-scale invasion of Ukraine. Russian troops have been shelling and destroying key infrastructure and residential areas of Ukrainian cities and villages, using barrel and jet artillery, warplanes, and ballistic missiles.
---
Source: Defenders of Siverodonetsk ordered to retreat from city - regional chief