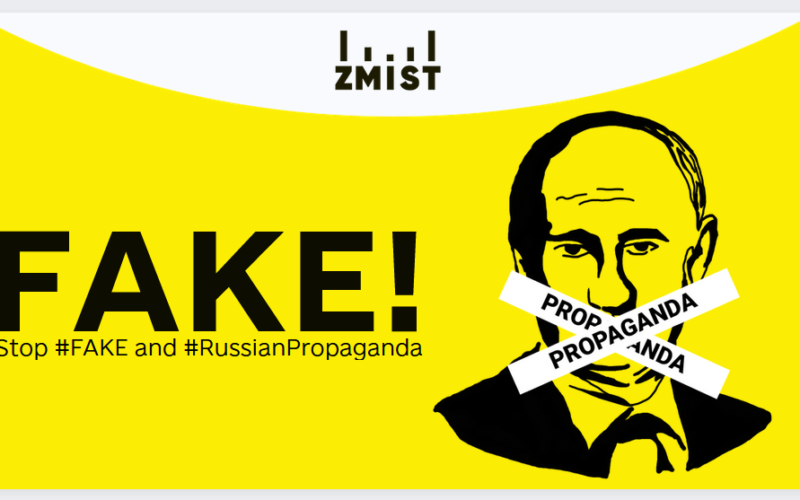 Millions of Ukrainians are encountering russian propaganda every day. It spreads through TV, radio, mass media, social networks, and word of mouth. To defeat the enemy, we must fight it on all fronts. To this end, we have prepared a daily compilation of russian fakes.
FAKE: Ukrainian teenagers will need to serve in the Armed Forces before starting their higher education
Source: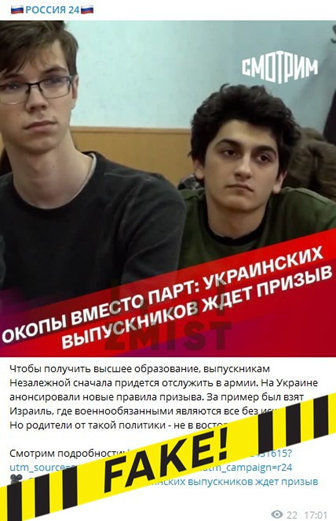 Disproof:
This fake is yet another attempt to portray Ukraine as desperate to find someone to fight against the russian invasion. As we stated before, the problem is not finding volunteers, but arming the huge numbers of people who want to join the Armed Forces of Ukraine.
There are no concrete plans to enact such a conscription model in Ukraine at this time. The fake is based on the conversation between President Zelenskyy and the students and professors of the leading Israeli Universities, where the President said that the Israeli defense model is one of the inspirations for the new defensive doctrine that Ukraine is creating.
FAKE: Kyiv is raising the dead and threatening the citizens of Odesa with the black plague
Source: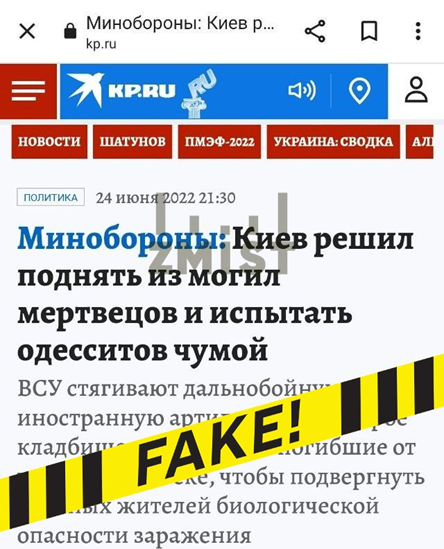 Disproof:
This is one of the funny ones. russian propaganda tries its best to make Ukrainians look evil, inventing fake stories and narratives, but sometimes it seems their imagination gets exhausted, and we get something like this.
Apparently, Ukraine has placed artillery on an old plague cemetery in Odesa, so that when russians hit the artillery, the plague will be released. Why would Ukrainians do this? Because they are evil, of course! Why is artillery even in Odesa, a city that is hundreds of kilometers from the front lines? Because that sounds good for the narrative, that's why. Bonus point for the artillery being provided by NATO, to make them look evil as well.
Finally, no, Ukrainians do not practice necromancy. It is illegal.
Be advised: russia is waging a full-scale information war against Ukraine. There are multitudes of new fakes swarming through the mass media every day. To protect you and your family, be sure to obtain and share your information only from official sources.
Official information channels:
· Office of the President of Ukraine
· General Staff of Ukrainian Armed Forces
· Cabinet of Ministers of Ukraine
· Ministry of Defense of Ukraine
· Chief Directorate of Intelligence of the Ministry of Defense of Ukraine
· Ministry of Internal Affairs
· State Emergency Service of Ukraine
· State Border Guard Service of Ukraine
· Centre for Strategic Communication
· Centre for Disinformation Resistance
· State Special Communications Service of Ukraine
Information about transportation and infrastructure:
· State Agency of Automobile Roads of Ukraine
· Boryspil International Airport"
· Ukrainian Sea Ports Authority
· Danylo Halytskyi International Airport Lviv
· State Service of Ukraine for Transport Safety
Keep calm and trust only official sources. Ukraine will prevail!
The material was prepared by ZMiST. Please follow ZMiST on Twitter and Facebook.