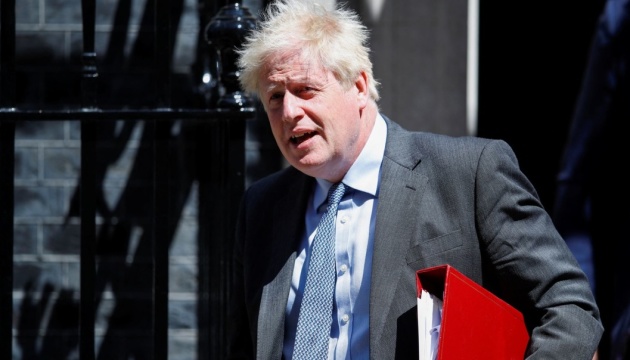 UK Prime Minister Boris Johnson has condemned a Russian missile strike on the Amstor shopping mall in the central Ukrainian city of Kremenchuk.
Johnson said this in a statement at a meeting of G7 world leaders in Germany, Ukrinform reports, citing The Guardian.
"This appalling attack has shown once again the depths of cruelty and barbarism to which the Russian leader will sink," Johnson said.
"Once again our thoughts are with the families of the innocent victims of Ukraine. Putin must realize that his behavior will do nothing but strengthen the resolve of the UK and every other G7 country to stand by Ukraine for as long as it takes," he added.
On June 27, at 15:50, Russian forces fired two Kh-22 missiles at a Kremenchuk shopping mall. More than 1,000 civilians were inside at the time of the attack. At least 50 people were affected, and 21 of them were hospitalized.
---
Source: Attack on Kremenchuk showed once again depths of Putin's cruelty and barbarism - Johnson