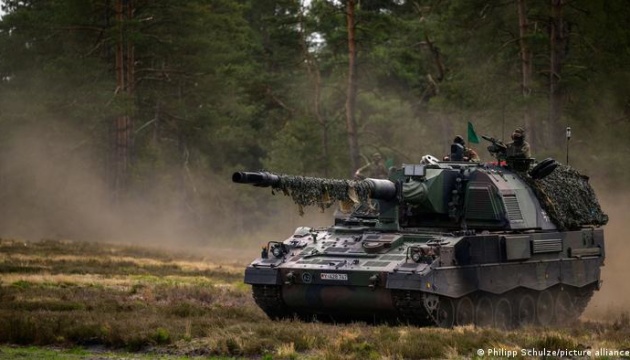 Germany and the Netherlands will soon hand over six more Panzerhaubitze2000 self-propelled artillery units to Ukraine.
That's according to German Defense Minister Christine Lambrecht, Ukrinform reports citing DW.
"In Germany, we have decided that we can give Ukraine three more Panzerhaubitze2000. Together with the Netherlands, it will be six," Lambrecht said.
At the same time, she acknowledged that Germany has now exhausted its resources to provide artillery units of this type and is no longer able to transfer them to Ukraine without reducing the country's own defense capabilities.
"Thus, I have reached the absolute limit of what is responsible. But it is responsible, indeed, because Ukraine must be supported now," the minister said.
It should be recalled that earlier Germany had already handed over seven such systems to Ukraine, and the Netherlands – five. In May, the Ukrainian military trained to operate them at a German test site.
---
Source: Ukraine to receive six more Panzerhaubitze artillery units from Germany, the Netherlands