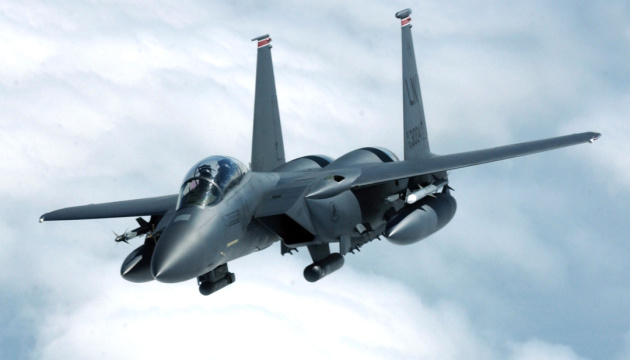 Guided cruise missiles that the Russian army has been launching at Ukrainian military and civilian infrastructure remain effective as they fly at low altitudes, invisible to the Ukrainian air defense system. Western powers should transfer F-15, F-16 fighter jets, or other Western interceptors to Ukraine to effectively counter enemy cruise missile strikes.
That's according to Oleksandr V. Danylyuk, Head of the Center for Defense Reforms, Coordinator of the Interdepartmental Platform for Combating Hybrid Threats, which operates within the framework of Ukraine-NATO cooperation, who gave a comment to Guildhall, Ukrinform reports.
"Over the course of several weeks in June, Russia significantly increased the intensity of missile strikes targeting both military and civilian infrastructure across Ukraine. At this stage, the Ukrainian air defense system copes with ballistic missiles, but may soon face munitions shortage. At the same time, Russian Kh-22-type guided cruise missiles pose the greatest threat. Such maneuverable cruise missiles operate at low altitudes and remain outside the range of air defense systems," said the expert.
"An effective and immediately required element of Ukraine's air defense to counter cruise missile strikes is constant presence in the air of American F-15, F-16 fighter jets, or other Western interceptors. To protect Ukraine's military and civilian infrastructure, as well as to ensure a shift in enemy dominance in the air, Western powers must send such interceptors to Ukraine," Danylyuk concluded.
Earlier, U.S. Senator Jacky Rosen said in a comment to Guildhall that the United States must find a way to provide Ukraine with fighter jets, air defense systems, and other weapons required to counter Russia's brutal aggression.
---
Source: West should transfer F-15, F-16 fighters to Ukraine to intercept Russian cruise missiles - defense expert