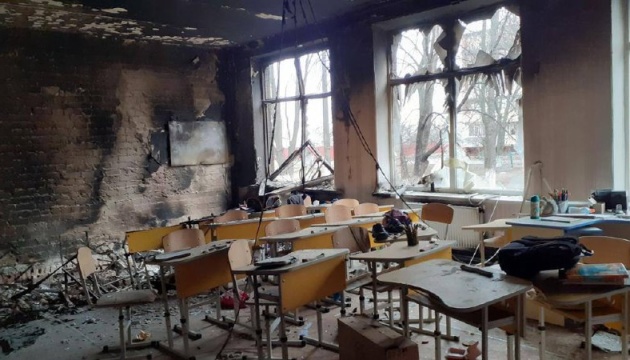 Russian aggressors have already killed 348 children in Ukraine since the Russian invasion started on February 24, 2022.
The Ukrainian Prosecutor General's Office said this in a Telegram post
As of early July 12, 2022, almost 1,000 children have been affected in Ukraine as a result of Russia's all-out armed aggression. According to juvenile prosecutors, 348 children were killed and more than 650 injured.
Currently, most casualties were recorded in Donetsk Region (348), Kharkiv Region (190), Kyiv Region (116), Chernihiv Region (68), Luhansk Region (61), Mykolaiv Region (53), Kherson Region (52), and Zaporizhzhia Region (31).
On July 11, a 17-year-old boy was killed by Russia's shelling of the civilian infrastructure of Kharkiv, whereas two other boys, 4 and 16, were injured.
A total of 2,121 educational institutions were damaged across Ukraine as a result of Russia's daily air and artillery strikes, and 216 of them were destroyed completely.
Photo: АА
---
Source: Number of children killed by Russian forces in Ukraine grows to 348