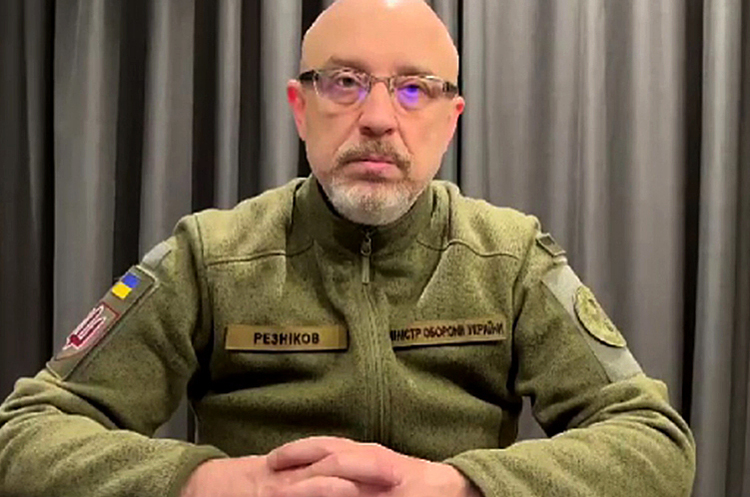 Ukraine receives a lot of weapons from Western partners. However, they began to express concern about whether these weapons are being smuggled to the "black market".
About "concerns" about the possibility of further smuggling of weapons that Ukraine receives from Western partners, with reference to three "sources" wrote the Financial Times. Ukrainian Defense Minister Oleksiy Reznikov denied such accusations.
"We must survive. Now we have no motive to take weapons out of Ukraine," Oleksiy Reznikov said.
He also added that several of Ukraine's allies sent their representatives to check the circulation of the weapons they provided. The Minister of Defense of Ukraine invited other countries to see where and how the Ukrainian military uses the provided weapons.
Reznikov noted that Ukraine uses NATO software acquired in 2019 to monitor the location and use of weapons supplied by the West.
In addition, heavy weapons supplied to Ukraine (155mm howitzers or missile systems) equipped with GPS trackers, so they can be tracked using satellites. Regarding smaller weapons, including the Stinger man-portable air defense system or Switchblade kamikaze drones, they are under strict control.
The Minister of Defense assured that he is constantly in touch with his counterparts from other countries. And so far, the issue of possible smuggling of weapons that was provided to Ukraine has not arisen.
Also, the smuggling of these weapons outside of Ukraine has not been recorded. This was not recorded by Europol or other law enforcement agencies in Europe. And only twice the weapons left the borders of Ukraine. The first time was to repair a howitzer that was supplied from abroad. The second case was when the damaged Russian equipment was sent for display in Warsaw and Prague.
---
Source: We need to survive: Reznikov dismisses Western fears of arms smuggling from Ukraine