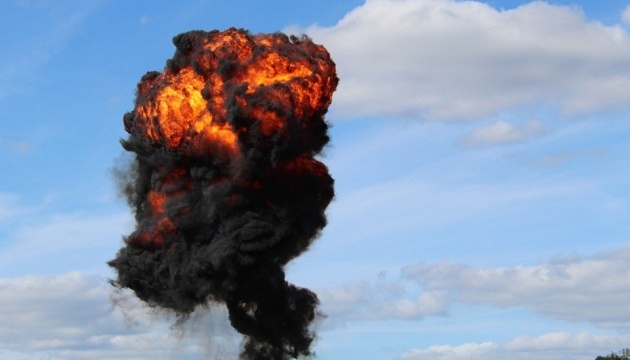 Russian munition stocks are exploding in the Nova Kakhovka community, Kherson region.
Serhii Khlan, a member of the Kherson Regional Council, said in a Facebook post, Ukrinform reports.
"Explosions have been heard in the Nova Kakhovka community since the very morning," the report reads.
These are enemy's munitions burning and exploding, he wrote.
As Ukrinform reported, on July 17, 2022, the Ukrainian military eliminated 36 Russian troops in the temporarily occupied areas of Mykolaiv region, as well as two Pantsit-S1 self-propelled missile systems, three strategic and operations control vehicles, one Podlet radar station, 11 armored and motor vehicles.
---
Source: Enemy munition stocks burning, exploding in Nova Kakhovka community