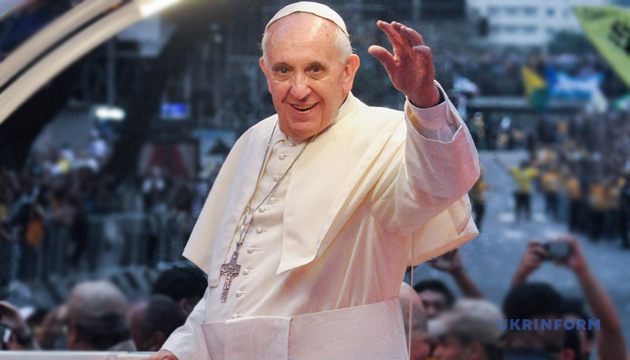 Pope Francis said he yearned to visit Ukraine, in his efforts to try and bring an end to a five-month-old war that he has repeatedly decried.
"I have a great desire to go to Kyiv," the pope said when asked about a possible future trip to Ukraine. He was speaking to journalists on the papal plane on his way from Rome to Canada, Reuters reports, according to Ukrinform.
In an interview earlier this month, the pontiff said he hoped to be able to go to Moscow and Kyiv soon after his trip to Canada.
No pope has ever visited Moscow, it is noted. Pope Francis has repeatedly condemned the Russian invasion of Ukraine: last month he implicitly accused Russia of waging a "cruel and senseless war of aggression." After the interview, the Kremlin said it had not had substantive contact with the Vatican regarding a potential visit while Ukraine renewed its invitation to the pontiff.
---