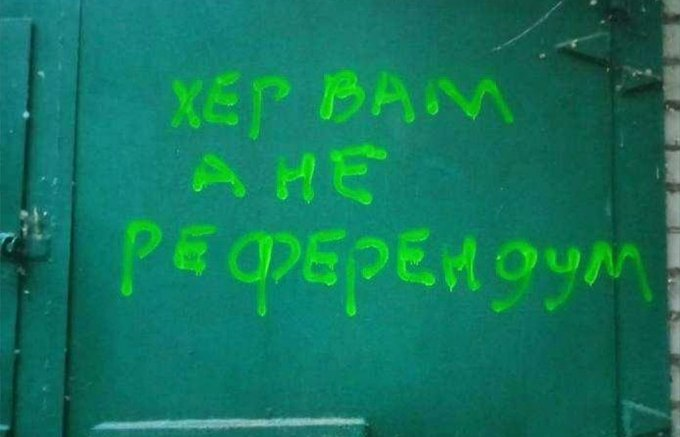 The Ukrainian Mayor of Melitopol, Zaporizhia Oblast, Ivan Fedorov, reported on August 7 that resistance among Ukrainian residents has forced Russian authorities to "constantly" change their plans for a referendum. Fedorov claimed that occupation authorities had planned a single day of voting but are now considering seven days of "voting from home" in which armed Russian military personnel will go house to house and "interview" Melitopol residents. Fedorov claimed that only about 10% of the civilians remaining in Melitopol support Russia's occupation
By removing in-person voting options and transitioning to house-to-house surveys, Russian occupation authorities are increasing their opportunities to directly intimidate Ukrainian civilians. This effort is unnecessary to rig the vote to the outcome the Kremlin desires but does make any independent oversight of the vote nearly impossible. Occupation authorities may also turn these "surveys" into intelligence gathering operations to weed out Ukrainian opposition in occupied areas. Removing in-person polling stations removes many requirements for bureaucrats to staff those locations. Russian forces have struggled to recruit people into these positions from occupied populations. In-home voting also limits opportunities for partisan attacks on those locations.
The Kremlin may order different types of voting in different occupied locations depending on perceived local support, perceived risk of partisan attacks, and bureaucratic capacity. For example, the Ukrainian head of the Luhansk Oblast Civil-Military Administration, Serhiy Haidai, reported on August 7 that Russian occupation authorities in Luhansk Oblast have identified venues to host their sham annexation referendum in person. Haidai reported that Russian occupation authorities are actively campaigning for annexation by distributing propagandist newspapers and tying the provision of humanitarian aid including food, water, and construction materials to participate in the pseudo-referendum. Haidai said that the practice amounts to blackmail: "we [the Russians] will help you [Ukrainian civilians] meet your basic needs, while you go to the 'referendum.' Otherwise, die, and we will fabricate the result without you." Russia has occupied parts of Luhansk Oblast since 2014 and likely has greater capacity to mobilize collaborators to administer polling stations than in newly occupied areas.
ISW reported on August 3 that occupation authorities in Donetsk Oblast may allow in-person and online participation, providing multiple levers for Russian officials to alter the results.