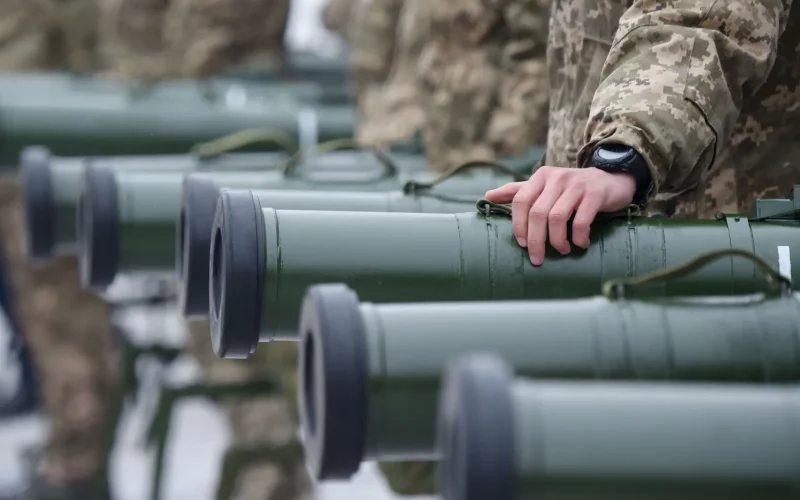 Hyped-up scandals surrounding the alleged misuse of weapons obtained from Western partners in Ukraine have recently appeared not only in Russian propaganda, but also in the Western information field.
The accusations against Ukraine are absolutely groundless, but at the same time very dangerous. They can really influence the audiences of the countries whose help is so necessary.
Western weapons are currently critical for Ukraine's ability to effectively resist invaders. Kyiv understands this and tries to build a trusting relationship with its partners. Moscow understands it just as well and tries to undermine this trust.
The Centre for Strategic Communication and Information Security cites eight arguments why weapons in Ukraine are truly under reliable control and are properly used, and all alarmist messages are harmful and groundless.
There is reliable information about the use of weapons and military equipment provided to Ukraine — it is available to the responsible government structures of Ukraine and partner states.
The organization of logistics of military aid to Ukraine, communication between the militaries of partner countries, and monitoring are handled by the Control Centre based at the European Command of the US Armed Forces (EUCOM Control Center of Ukraine, ECCU), located in Stuttgart. The Centre, established following a meeting of defence ministers of 42 countries in Rammstein, hosts representatives of Ukraine and 15 donor states.
Representatives of all partner countries have been officially invited to Ukraine to monitor the use of weapons. A convenient format of cooperation is coordinated with every partner.
The leading partners have appointed designated officials responsible for the control of the use of weapons. In August, Garrick M. Harmon, an attaché for army and defence issues, started working at the US Embassy in Kyiv. He is also responsible for monitoring the use of military aid. On the day of his arrival in Kyiv, he held a meeting with Defence Minister of Ukraine Oleksii Rieznikov. Before his Ukraine assignment, Brigadier General Harmon led the U.S. Army Security Assistance Command (USASAC), the agency responsible for international military assistance and arms delivery programs.
Ukraine is introducing NATO's LOGFAS military logistics management system. Ukraine will keep records of weapons, machinery and other military equipment the same way the USA does.
Information that can be used by the enemy to the detriment of Ukraine's defence is a state secret. This includes aspects of the scope, location and use of Western weapons. Such sensitive information will not be shared with the media or any public organizations, even international ones.
At the request of the partner countries, not all information is disclosed. Some partners, guided by their own national interests, insist that the Ukrainian side does not announce the amount and nomenclature of the aid they have provided to Kyiv.
The White House, the US Department of Defence, and the governments of European countries that supply Ukraine with weapons did not voice public claims against Ukraine and did not express doubts about its use of weapons.
Helping Ukraine with weapons, The West is not just saving Ukrainians from genocide. This is an investment in a fair and stable international system in which all countries, both large and small, can feel free and confident, independent of the whims of deranged dictators.