The Admiral Grigorovich-class frigate, which is part of Russia's Black Sea fleet, was recently armed with Kalibr cruise missiles, which assumes preparations for strikes at the Ukrainian territory.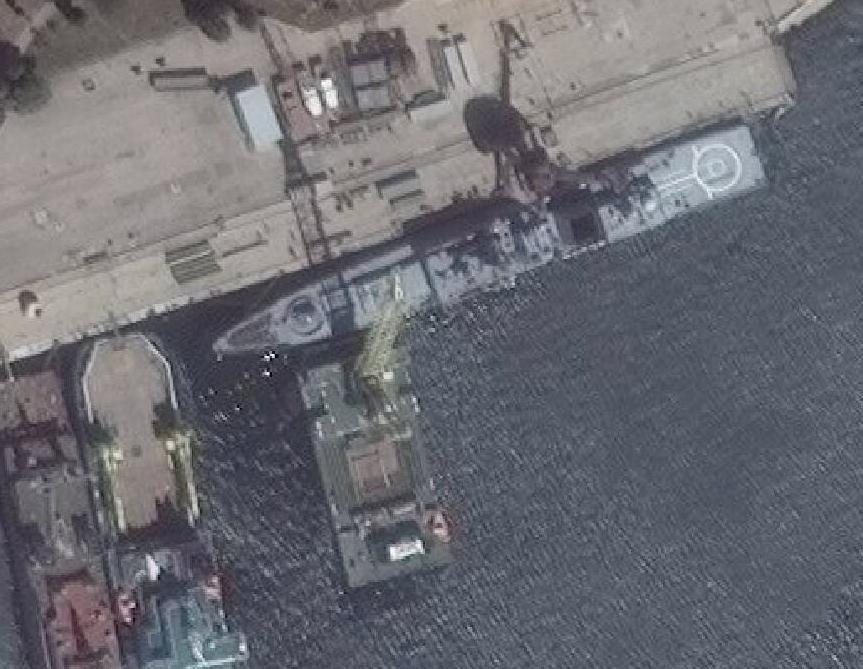 That's according to Oleksandr V. Danylyuk, Head of the Center for Defense Reforms, Coordinator of the Interdepartmental Platform for Combating Hybrid Threats, which operates within the framework of Ukraine-NATO cooperation, who spoke in a comment to Guildhall, referring to a Ukrainian intelligence source, Ukrinform reports.
The head of the Center for Defense Reforms shared a satellite image showing the missile loading process.
The frigate's vertical launch systems were armed with Kalibr cruise missiles on August 10, the report reads.
As Ukrinform reported earlier today, at around 13:30 on August 11, the anti-aircraft missile units of Ukraine's Air Force downed two Kalibr cruise missiles launched from the Black Sea.
Photo: Guildhall
---
Source: Admiral Grigorovich-class frigate in Sevastopol armed with Kalibr missiles for strike on Ukraine - media