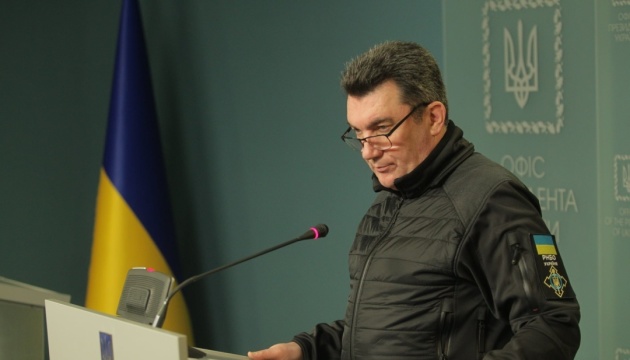 The government must find and hold accountable those who work for the aggressor power, providing intelligence to enemy forces. It is impossible to hide the truth so sooner or later, all traitors will be exposed.
That's according to Oleksiy Danilov, Secretary of the National Security and Defense Council, who spoke with Radio NV, commenting on the issue of state traitors responsible for the Russian capture of swaths of Kherson region at the onset of the invasion.
"With modern means available, it is impossible to hide any truth. No one can hide it… And all the people who took part in this shameful act, who did this all, will definitely be exposed – it's only a matter of time," Danilov stressed.
Commenting on the topic of purging society of collaborators and traitors, Danilov noted that regardless of which offices the "moles" are in, they must be identified.
"If I could have the opportunity to check all of our country's citizens for involvement in cooperation with the Russian Federation, I would definitely do it, because this is a very dangerous situation. And it doesn't matter where those moles are today. We need to find and 'poison' these rats. We need to ensure that none of them remain on our territory. This is a matter of our national security. And their presence in any agencies is very, very dangerous. Why? Because the Russian Federation does not give up hope of achieving its main goal — to destroy us as a state," Danilov said.
As reported by Ukrinform, on June 16, the high treason case targeting a former operative of the Main Directorate of the Security Service of Ukraine for Crimea was forwarded to court.
Detectives have established that back in 2014, the culprit betrayed his military oath and flipped to the enemy's side during the capture of the peninsula by Russian invaders. He joined the military service with the Russian FSB, acting to the detriment of the sovereignty, territorial integrity and inviolability, as well as defense capability, state and information security of Ukraine.
According to law enforcement, in his new "position," the former Ukrainian officer organized, controlled and coordinated the efforts of hacker groups. Their members carried out cyber-attacks aimed at unauthorized interference in computer and telecommunication networks of Ukrainian authorities, enterprises, institutions, and organizations.
The suspect faces up to fifteen years in prison.
---
Source: Traitors must be exposed, prosecuted - NSDC Secretary