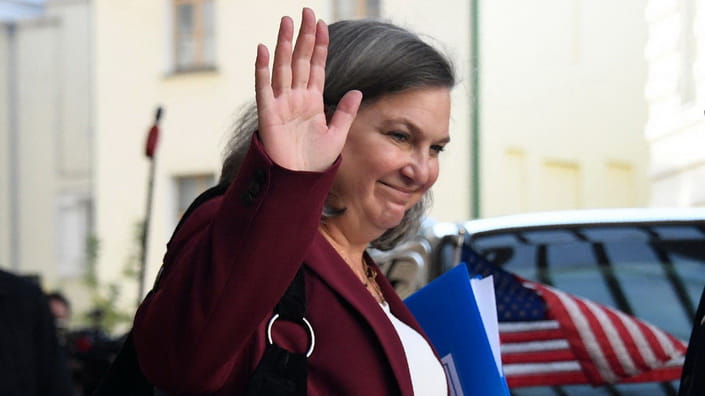 The United States remains the key defense assistance provider for Ukraine in the fight against Russia. Most of the assistance comes quietly, and this sometimes creates an image as if many Ukrainian requests remain unsatisfied.
European Pravda spoke to Victoria Nuland, the U.S. Under Secretary of State for Political Affairs. She became the first to confess that the U.S. have decided to provide MLRS system, and that Washington is considering a strategy if Russia uses Nuclear weaponry in Ukraine.
Find below quotes of the key topics we discussed.
On changes in the security assistance provided to Ukraine
The United States has now contributed more than $4 billion worth of weapons to the Ukrainian army. At each stage of this fight, we are meeting the "shopping list" that your military and President Zelensky have given us.
We have tried to adjust what we are sending to the precise needs of your military. And I think Ukraine's success on the battlefield also speaks to the fact that we've been able to get you what you need for different stages of the fight. In the beginning, you needed Stinger missiles and Javelins.
Now you need howitzers and long-range weapons, anti-tank weapons and mobility, including armored vehicles, and that's what you are getting.
On military jets and MLRS, which are badly needed
In the new packages, we are providing MLRS systems, and so are our allies, and we have been scouring all of the transatlantic community to get more MLRS systems for you.
We also have a number of allies who are working on providing what you need to get your airplanes flying again. As a result, more Ukrainian aircrafts are operational than just a week ago. There are some allies who are working on aircrafts, and there are a huge amount of spare parts for aircraft which are making a difference.
We work intensively with your President and your military as the battlefield changes, your needs change, and we are trying to meet those needs.
On reasons why in 2014 the U.S. suggested Ukraine remain calm, contrary to 2022
Very sadly and very tragically, in 2014, the Russians were able to amass forces very quickly around Crimea and inside Crimea. That could have flattened the civilian population and any Ukrainian forces that you were able to get there.
Also, we did not have sufficient intelligence, and nor did you what was going to happen. We were afraid of a massive bloodbath and no ability for you all even to get started in the fight.
Now things have changed. Your soldiers, your military has got incredible experience now on the battlefield in Donbas; we have also been working with you and training you for some eight years; also, you had the U.S. intelligence which we shared. Back at the end of October, we knew that this awful, brutal war from Putin was coming, so we had time to help you get ready.
This is a battle for the whole country, a battle for Ukraine's freedom and sovereignty for its right to exist – so of course, you're going to fight for your homeland.
On the possibility of a nuclear attack
No one can exclude it (a nuclear weapon is used).
Given that Vladimir Putin has already ordered awful, vicious, brutal war crimes, anything could happen. Different kinds of catastrophic weaponry could be used.
We are very aggressively making Kremlin aware that it would be catastrophic not just for Ukraine and the world. It would be absolutely catastrophic for Putin and for Putin's Russia too.
Putin will be held accountable for war crimes already committed, but the use of catastrophic weapons would take this to a completely new level, and Ukraine will not be left alone. The cost imposed on Putin and Putin's Russia would be astronomical in this context.
On Ukraine's request to provide security guarantees
I don't think it's helpful to talk about a quiet government-to-government conversation. But we are talking to the Ukrainian Government about the kinds of security assurances that Ukraine will need over the longer term.
But it's not helpful to go into this publicly.
Sergiy Sydorenko, editor of the European Pravda, https://www.eurointegration.com.ua/eng/interview/2022/04/22/7138250/