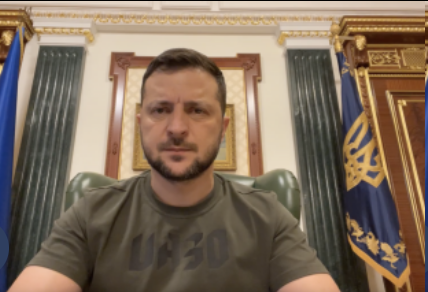 Latvia officially recognized Russia as a state sponsor of terrorism. We are working to ensure that the whole world does the same. That's fair. It is right. And it will be.
After all that the occupiers have done in Ukraine, there can be only one attitude towards Russia – as towards a terrorist state. And, by the way, it is from this point of view that the attitude towards the citizens of Russia should be determined.
I thank the Czech Republic, the Baltic states and other countries that brought the issue of visas for citizens of a terrorist state to the official level of discussion in Europe. Of course, we all understand: there are people who really need protection, who are persecuted in Russia, may even be killed, and therefore they should receive help from the civilized world. These are well-known legal mechanisms – through refugee status, asylum requests, and other opportunities to help and support. But it is for those who fight, for those who are persecuted. And this should not apply to the rest of Russian citizens in Europe, tourism, entertainment, business affairs. It is impossible to work for a terrorist state…
First, there must be a guarantee that Russian murderers and facilitators of state terror will not use Schengen. And secondly, one cannot destroy the very idea of Europe, our common European values, that is, one cannot turn Europe into a supermarket where it does not matter who enters – the main thing is that a person simply pays for the goods.
Therefore, visa restrictions for citizens of the Russian Federation are fair, and all defenders of European values should insist on them.
We will do everything so that each occupier, as well as the terrorist state in general, will fully feel what a strong Ukrainian response to their terror is.