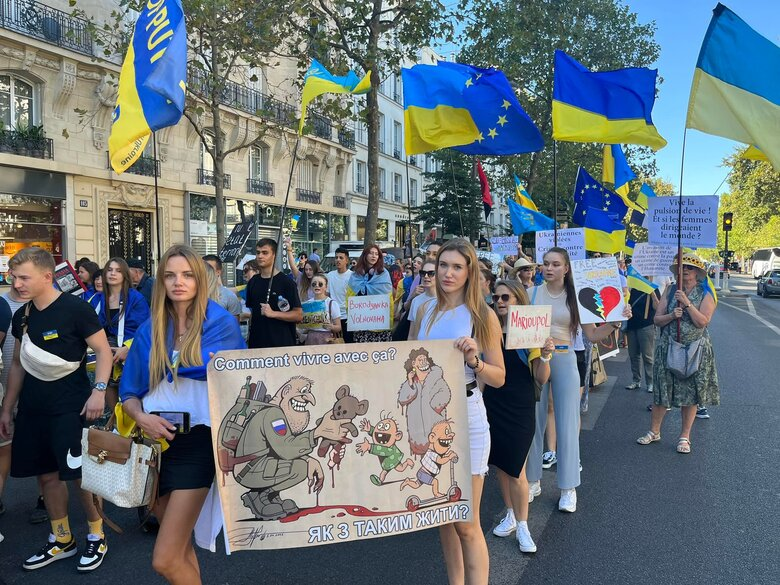 The participants of the procession called to recognize Russia as a terrorist country and to save the captured defenders of "Azovstal".
Photo and video of the procession were published on Facebook by the vice-president of the Association of Ukrainians in France, Volodymyr Kogutyak,
The demonstrators demanded to recognize Russia as a terrorist state and to save the people of Azov.
They also called on French companies that have not yet left the Russian market to leave it.
Previous actions in support of Ukraine in Paris were held on July 27, August 3 and 11.