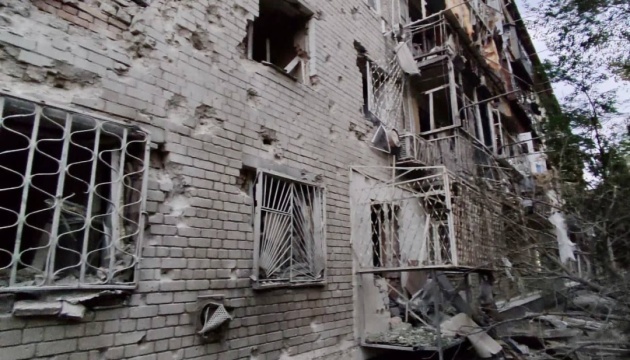 On August 31, the Russian military attacked three districts of Dnipropetrovsk region.
"During the day, the aggressor has been striking Kryvyi Rih, Synelnykove, and Nikopol districts of Dnipropetrovsk region. A boy died due to careless handling of munitions," the Dnipropetrovsk Regional Military Administration posted on Telegram.
Zelenodolsk community in Kryvyi Rih district came under enemy attack, a residential building was damaged. People were not injured.
In Synelnykove district, the enemy hit Velykomykhaylivka community. In Nikopol district, Nikopol town and Chervonohryhorivka community were struck. No casualties have been reported so far. The information about the destruction is being clarified.
As reported, a 17-year-old boy was killed as a result of a cluster munition detonation in Synelnykove district of Dnipropetrovsk region. He touched a cluster munition and it detonated.
ol
---
Source: Enemy strikes Nikopol, three districts of Dnipropetrovsk region