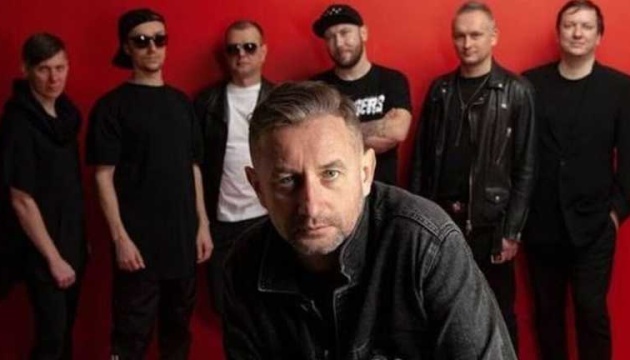 In Italy's Milan, a local venue refused to hold a charity concert by the Zhadan and Sobaky band, having learned that the funds raised at the show were supposed to be sent to support Ukrainian defenders.
The band leader, writer, musician, public figure, and volunteer Serhii Zhadan wrote of this on Facebook, Ukrinform reports.
The artist posted a snapshot of his correspondence with who appears to be a venue manager. The organizers reversed the initial agreement to host the show because, in their opinion, the band is "raising money for the war," which is illegal in Italy, so the organizers may face prosecution, the interlocutor wrote.
"Why exactly did we cancel the concert in Milan? Because some Europeans continue to play pacifism and double standards, sincerely believing that by defending their lives and their country, Ukrainians violate some of their ideas about peace and harmony. And those who try to support their compatriots in the fight against rapists and looters are fascists and extremists. To be honest, it's embarrassing and disgusting. As long as the Ukrainians hold the frame of a free Europe, the Europeans hang out lazily, trying not to get involved in politics. It seems that not everyone learned responsibility from the lessons of the 20th century," Zhadan wrote.
Zhadan and Sobaky is a Ukrainian Kharkiv-based rock band, formed in 2000 (intially called "Sobaky u Kosmosi "). In 2014, as a result of close cooperation with writer Serhii Zhadan, the band updated its name. Together with the writer, the musicians recorded three albums: "Fight for her", "Dogs," and "Madonna".
At the end of August, the band launched a European charity tour. On September 2, they were set to perform in Milan.
---
Source: Pacifism games: Milan club cancels Ukrainian band's charity gig