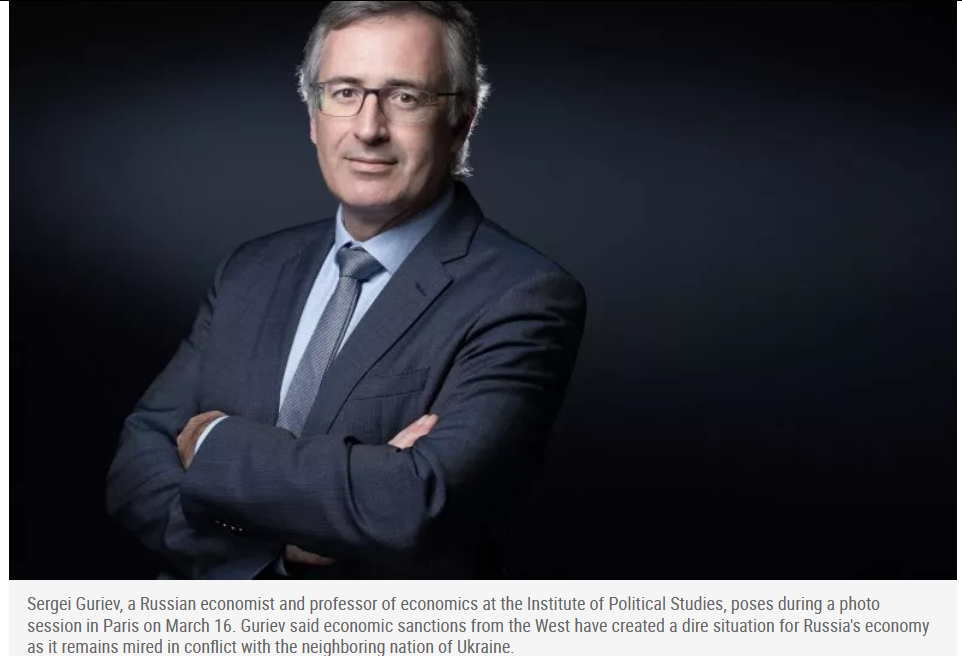 Crippling economic sanctions and a lack of a solid succession plan could cause Russia to collapse once longtime President Vladimir Putin leaves office, a former Kremlin adviser said this week.
In an interview with CNBC Friday morning, economist and former Kremlin adviser Sergei Guriev said economic sanctions from the West have created a dire situation for Russia's economy as it remains mired in conflict with the neighboring nation of Ukraine.
Putin is still on the fence about another run for president in 2024—and facing the possibility of a coup attempt from insiders wary of a recent change to Russian law that would allow him to serve through 2036, according to some in the U.S. intelligence community. Given that reality, Guriev believes the administration is ill-equipped to emerge from its current crisis after decades under Putin's control, which he said has fomented an environment of paranoia that could set the country up to become "North Korea on steroids."
A future regime change could take different forms, he said, with a revolving door of despotic leaders likely ranging from military officials to ultra-nationalist strongmen with little understanding of how the country operates.
Newsweek Newsletter sign-up >
"He built the regime in a way that without him, the system will not function," said Guriev. "People around him don't trust each other, sometimes hate each other. So if he's gone, the system will change somehow."
"But it will not last for long exactly," he added, "because the system is built around Putin. Eventually I think the system will collapse. And that could take months, it could be several years. It could be North Korea on steroids, who knows?"
Sergei Guriev, a Russian economist and professor of economics at the Institute of Political Studies, poses during a photo session in Paris on March 16. Guriev said economic sanctions from the West have created a dire situation for Russia's economy as it remains mired in conflict with the neighboring nation of Ukraine. Joel Saget/AFP
Putin, the second-longest currently serving European president, has long been under scrutiny by the West for his role in violently suppressing dissidents and the regular, mysterious disappearances of his opponents in a political environment marred by rampant nepotism and corruption.
Newsweek subscription offers >
However, Guriev said the collapse of such a system could lead to the rise of a leader seeking to rebuild the economy, who then seeks to establish closer relations with the West.
Guriev's assessment comes amid a darkening economic outlook for Russia as the Ukrainian war effort, according to international sources, appears to be flailing under heavy casualties, supply shortages and a desperate recruitment drive to replenish frontline forces. Putin has been advancing a false narrative about the impact of economic sanctions, Guriev said, adding that the Russian economy is likely in more dire straits than reflected by the numbers Putin's administration has been releasing.
Read more
"Putin's economy is hurt," he told CNBC. "When you actually look at the numbers, second quarter GDP in Russia is 6 percent below first quarter. This is amazing speed of GDP. In annual terms, that will be more than 20 percent."
Support for price caps on Russian oil has begun gaining traction among G7 leaders, likely putting additional pressure on the regime while reducing the economic pressure Russia has been able to exert on other European countries.