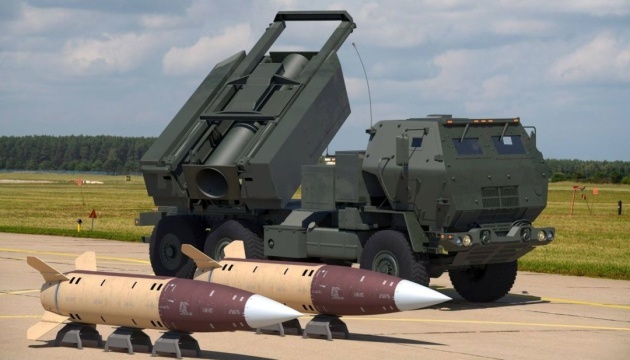 In addition to HIMARS systems, Stinger and Javelin missiles, M777 howitzers, and Switchblade and Phoenix Ghost combat drones, the United States has provided Ukraine with many other types of modern weapons and equipment worth more than $15 billion.
The Pentagon on Friday published the full list of security assistance committed to the Armed Forces of Ukraine, Ukrinform reports.
"In total, the United States has committed approximately $15.8 billion in security assistance to Ukraine since the beginning of the Biden Administration, including more than $15.1 billion since the beginning of Russia's unprovoked and brutal invasion on February 24," the report said.
In particular, the list includes 16 High Mobility Artillery Rocket Systems and ammunition, Eight National Advanced Surface-to-Air Missile Systems (NASAMS) and munitions, high-speed anti-radiation missiles (HARMs), 20 Mi-17 helicopters, 126 155mm howitzers and up to 806,000 155mm artillery rounds, and 2,000 precision-guided 155mm artillery rounds. The list also includes 20 105mm howitzers and 180,000 105mm artillery rounds, 20 120mm mortar systems and 85,000 rounds of 120mm mortar rounds, over 50 counter-artillery radars, etc.
In addition, the United States provided Ukraine with 200 M113 armored personnel carriers, 100 armored medical treatment vehicles, hundreds of Armored High Mobility Multipurpose Wheeled Vehicles (HMMWVs), 126 tactical vehicles to tow 155mm howitzers, 22 tactical vehicles to recover equipment, four trucks and eight trailers to transport heavy equipment, 18 coastal and riverine patrol boats, unmanned coastal defense vessels, command post vehicles, and 40 MaxxPro mine resistant ambush protected vehicles with mine rollers.
The Ukrainian Armed Forces also received more than 1,400 Stinger anti-aircraft systems, 8,500 Javelin anti-armor systems, over 32,000 other anti-armor systems, 1,500 Tube-Launched, Optically-Tracked, Wire-Guided (TOW) missiles, over 700 Switchblade Tactical Unmanned Aerial Systems, approximately 700 Phoenix Ghost Tactical Unmanned Aerial Systems, and Puma and Scan Eagle unmanned aerial systems.
The full list contains more than 45 items of various types of weapons, equipment and services.
---
Source: Not only HIMARS and Javelins: Pentagon releases list of weapons and equipment provided to Ukraine