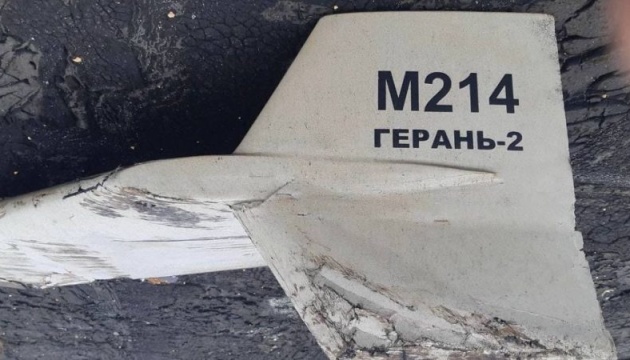 Iranian Shahed-136 drones supplied to Russia carried out several devastating strikes on Ukrainian troops.
Over the past week, Shahed drones, repainted in Russian colors and rebranded as Geranium 2, started appearing over Ukrainian armor and artillery positions in the northeastern Kharkiv region, said Col. Rodion Kulagin, commander of artillery of Ukraine's 92nd Mechanized Brigade, The Wall Street Journal reports.
In his brigade's operational area alone, the Iranian drones have destroyed two 152-mm self-propelled howitzers, two 122-mm self-propelled howitzers, as well as two BTR armored infantry vehicles, he said.
Earlier, Russia struck a U.S.-supplied M777 155-mm towed howitzer with the drone.
So far, the Iranian drones seem to have been mostly deployed in the Kharkiv region, where the 92nd Brigade and other Ukrainian forces carried out a major offensive this month.
The Iranian drones are relatively small and fly at a very low altitude, making it hard for Ukrainian air-defense systems to detect them, Col. Kulagin said. He said he hoped the U.S. and allies could provide Ukraine with more advanced antidrone technologies, or would step in to disrupt Iranian drone shipments to Russia.
ol
---
Source: WSJ: Iranian drones supplied to Russia create new dangers for Armed Forces of Ukraine