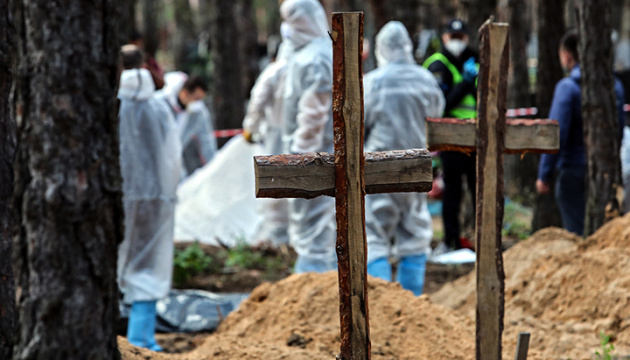 An Ukrinform photojournalist visited the place, which had become another evidence of crimes committed by Russians against Ukrainians.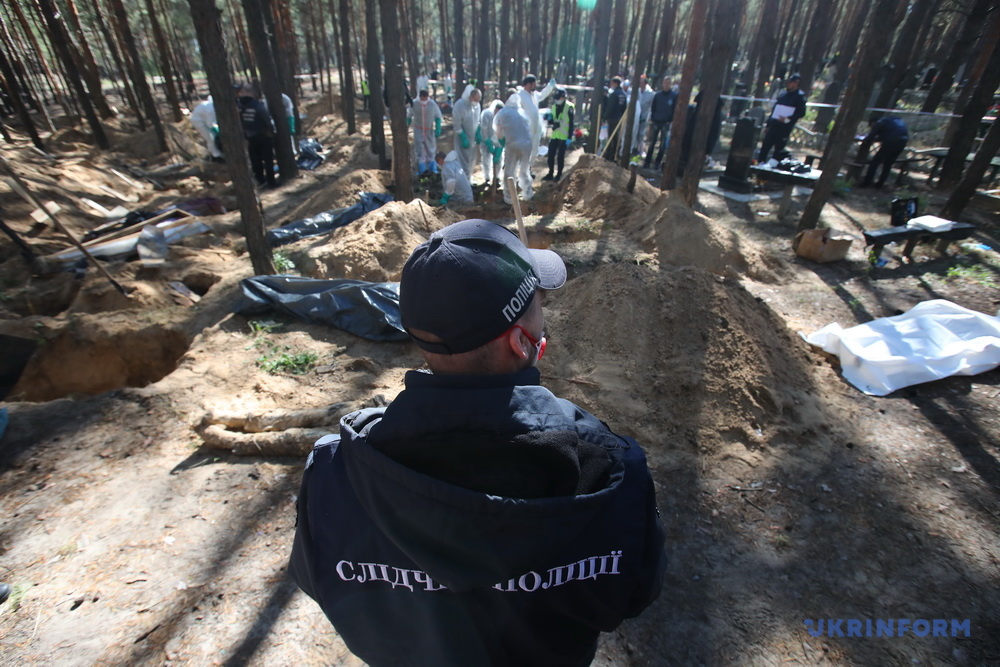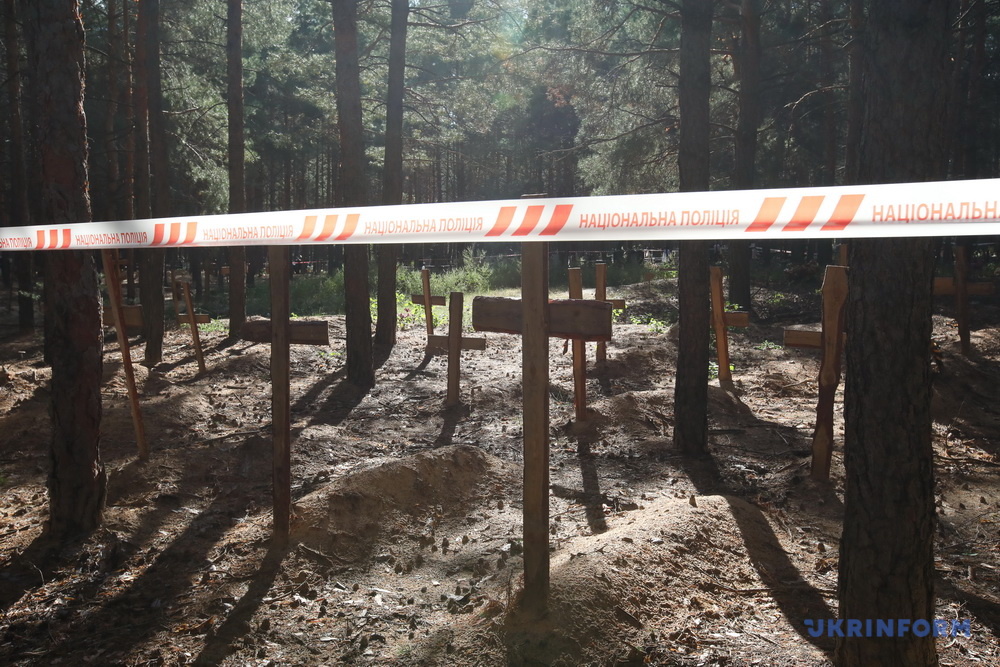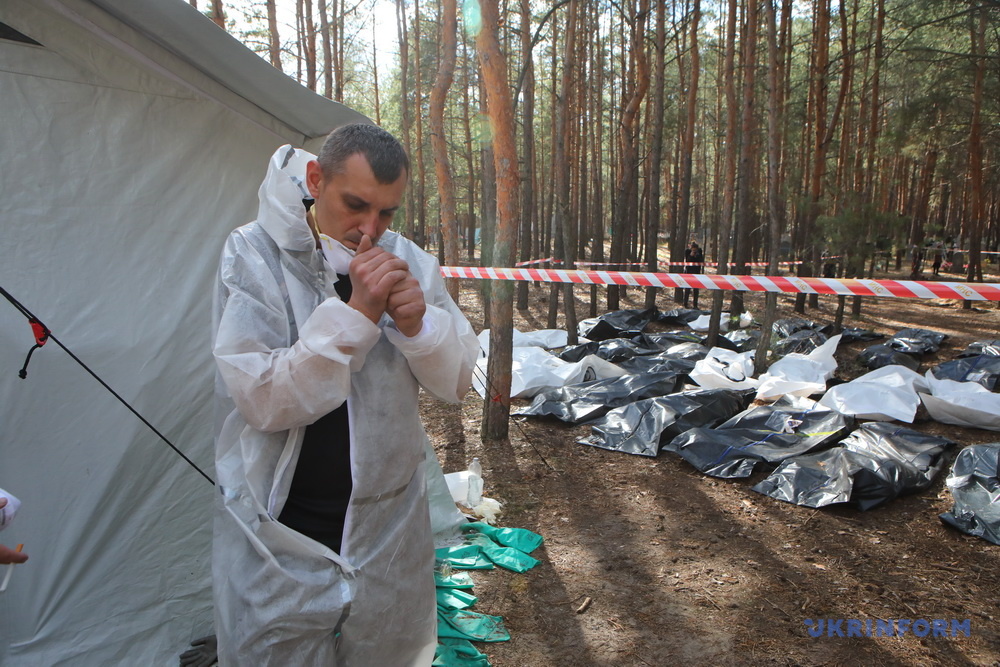 As of September 19, 2022, the experts of the National Police of Ukraine recovered 146 bodies of those who had fallen victims to the Russian aggression.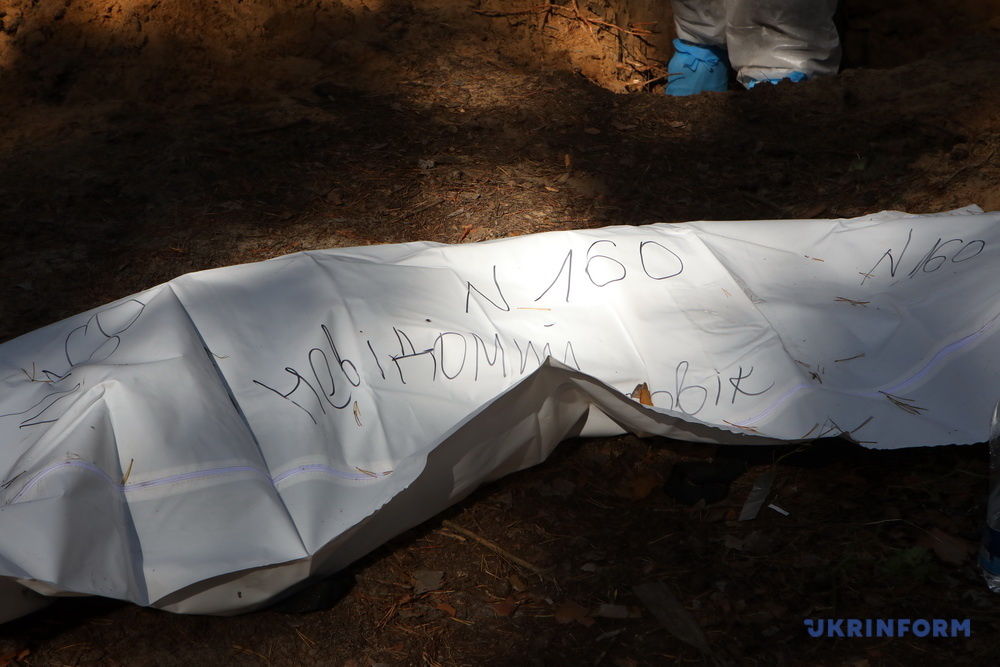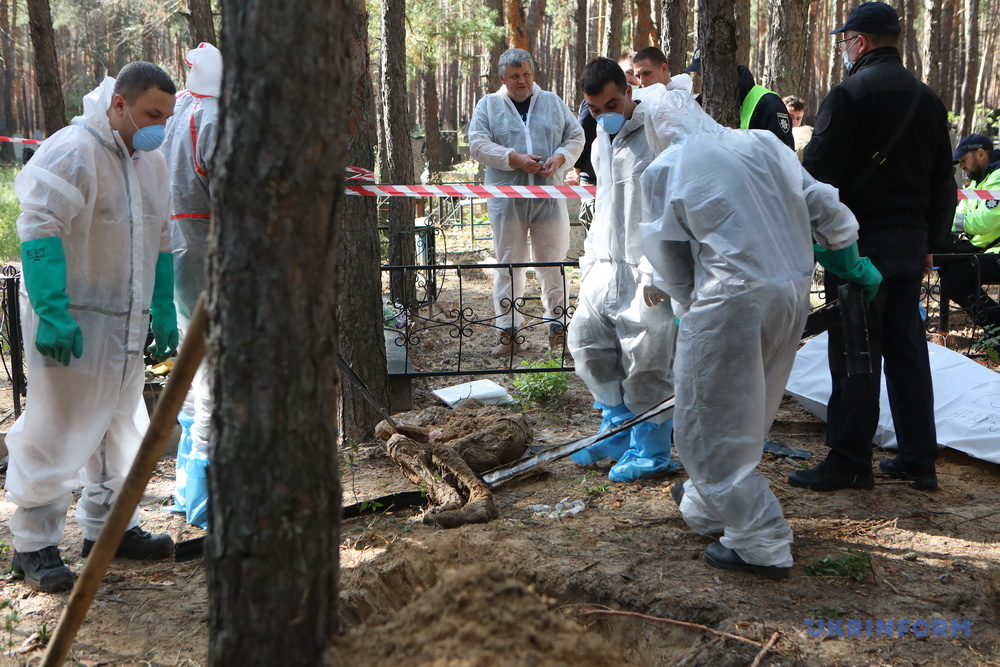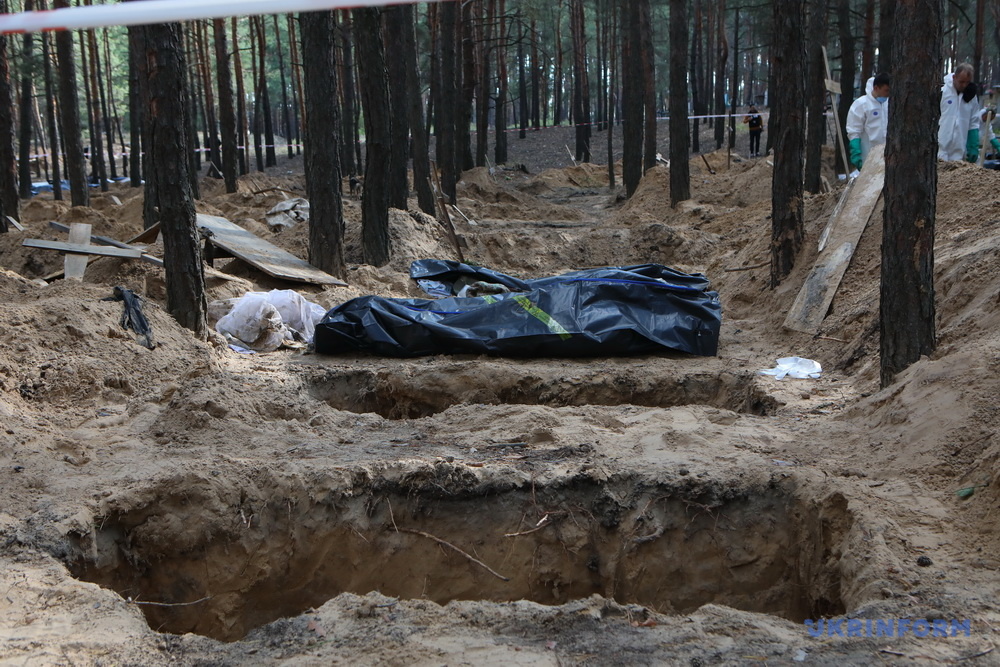 According to the data from Kharkiv Regional Military Administration Head Oleh Syniehubov, most victims were civilians, and two children were among them. Some bodies bear signs of a violent death. Some victims have their hands tied and bear signs of torture. The deceased were also found to have suffered mine and explosive injuries, shrapnel and stab wounds.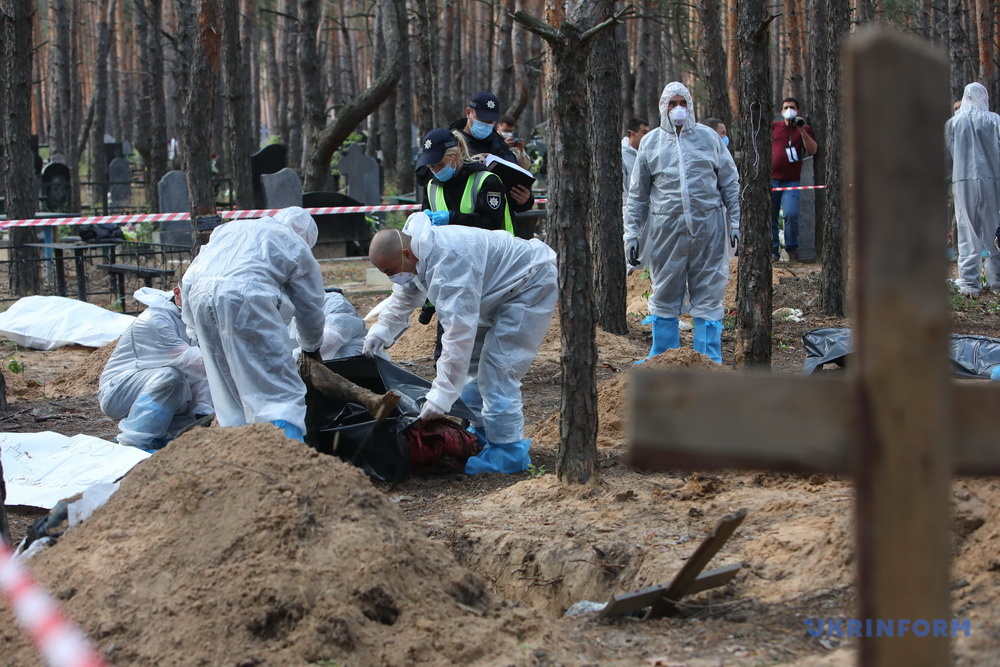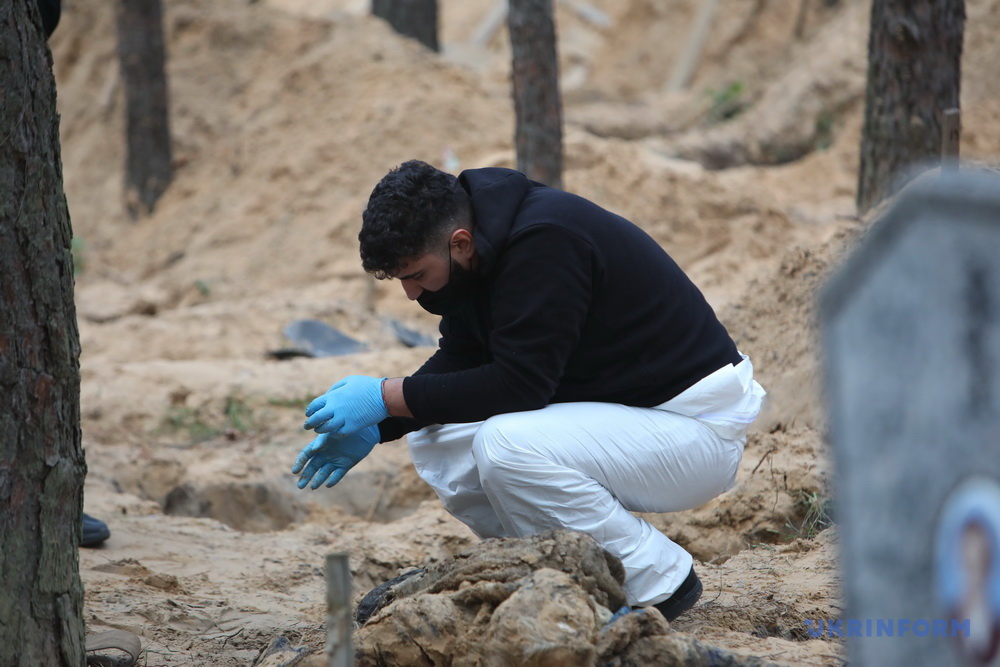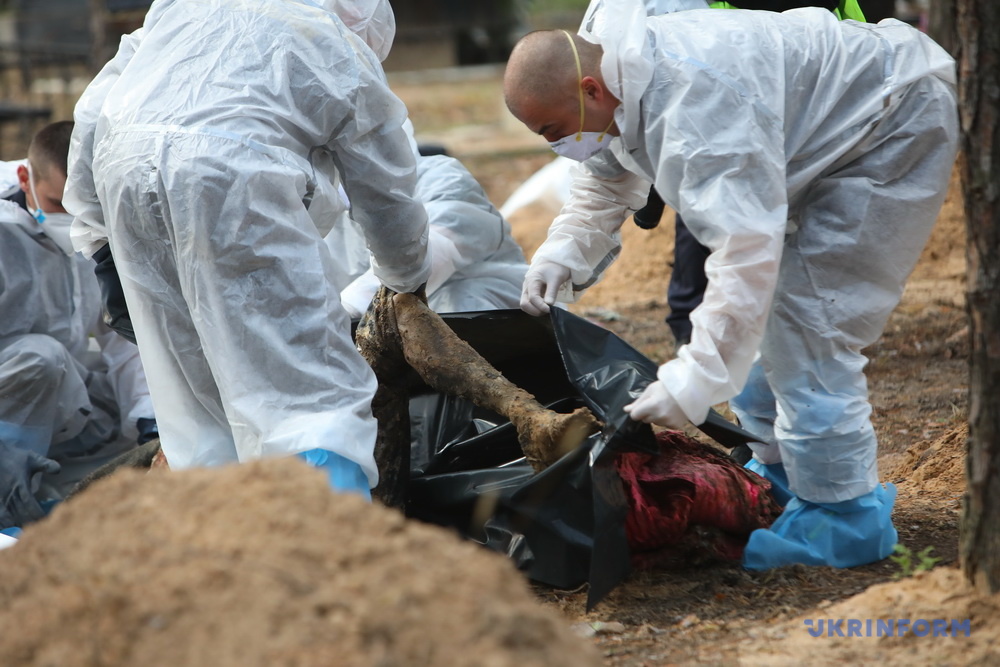 According to Izium Mayor Valerii Marchenko, the exhumation of the bodies of those who had been killed in shelling and tortured to death by Russian troops will last for about two more weeks, as there are too many victims buried.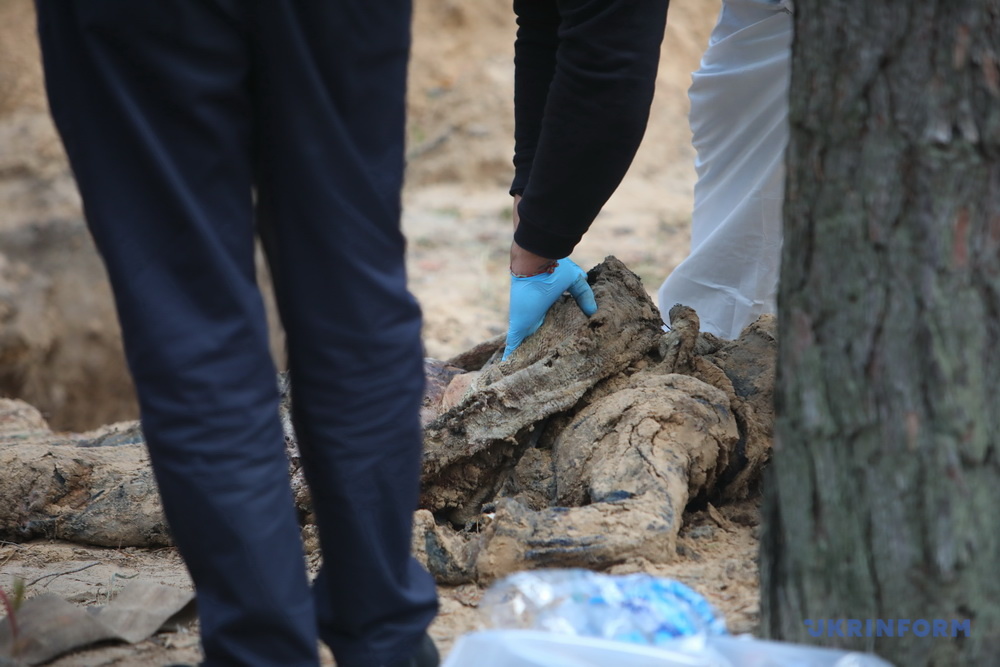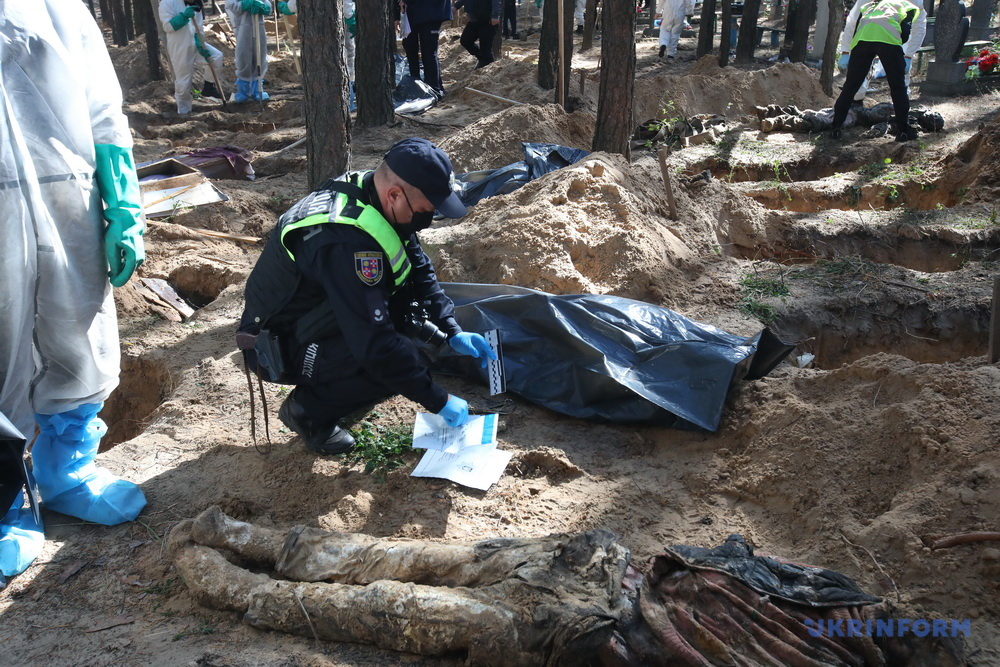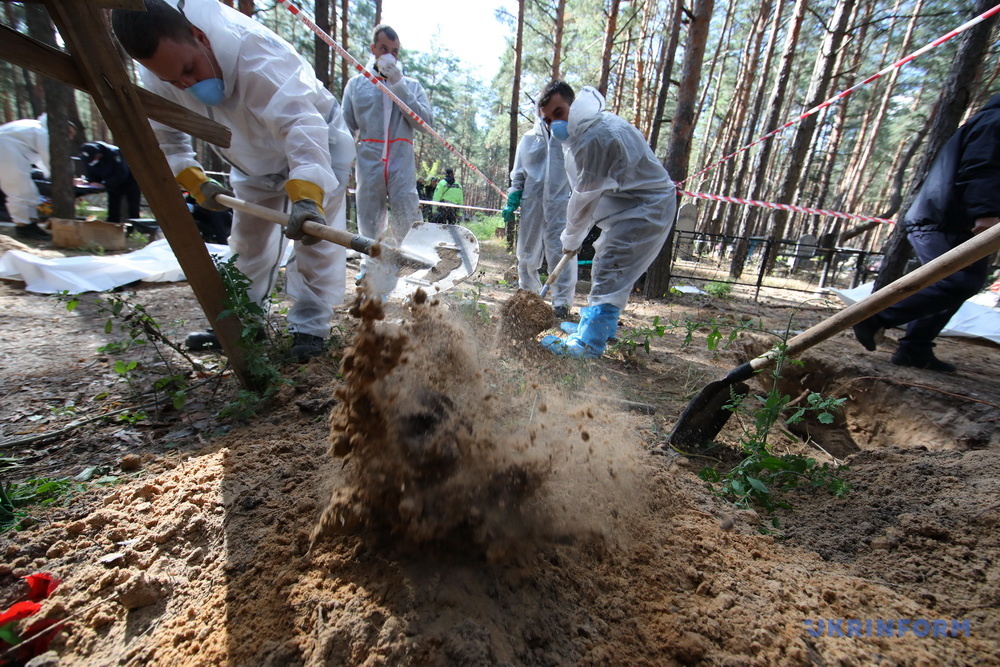 The exhumed bodies are transported to Kharkiv in order to conduct further forensic examination and ascertain the cause of death.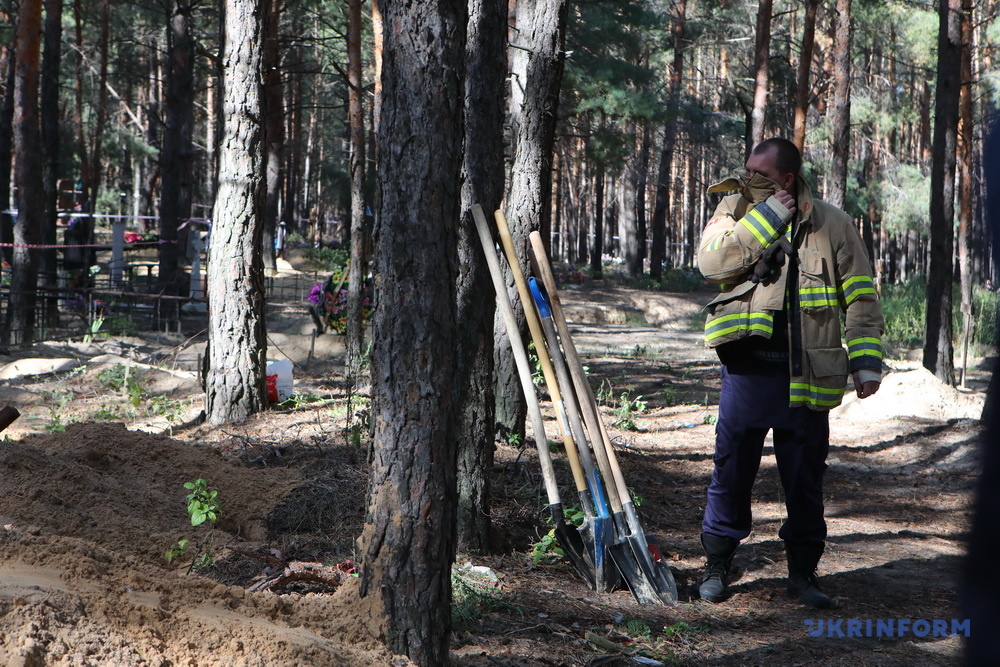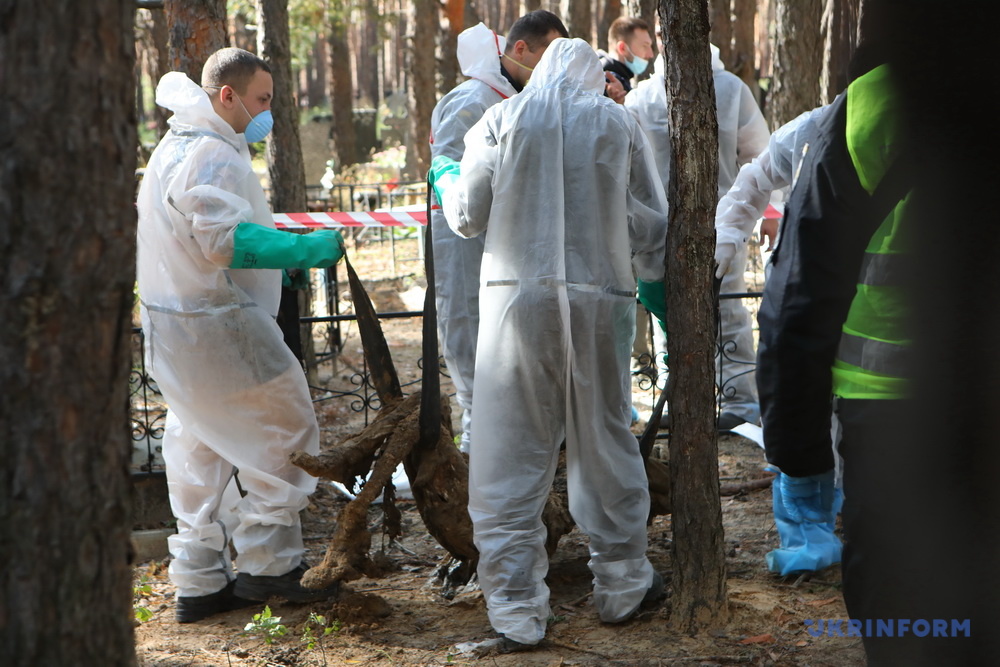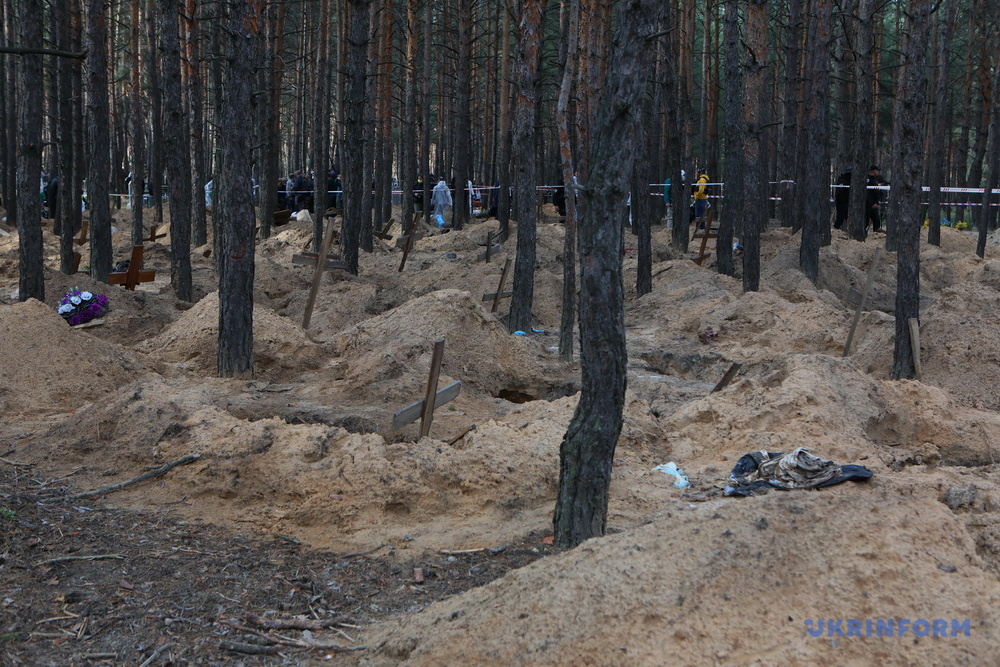 The city of Izium remained under Russian occupation between March 7, 2022 and September 10, 2022. Over five months, Russian troops had been massively shelling the city and its outskirts with different weapons, killing and torturing local residents.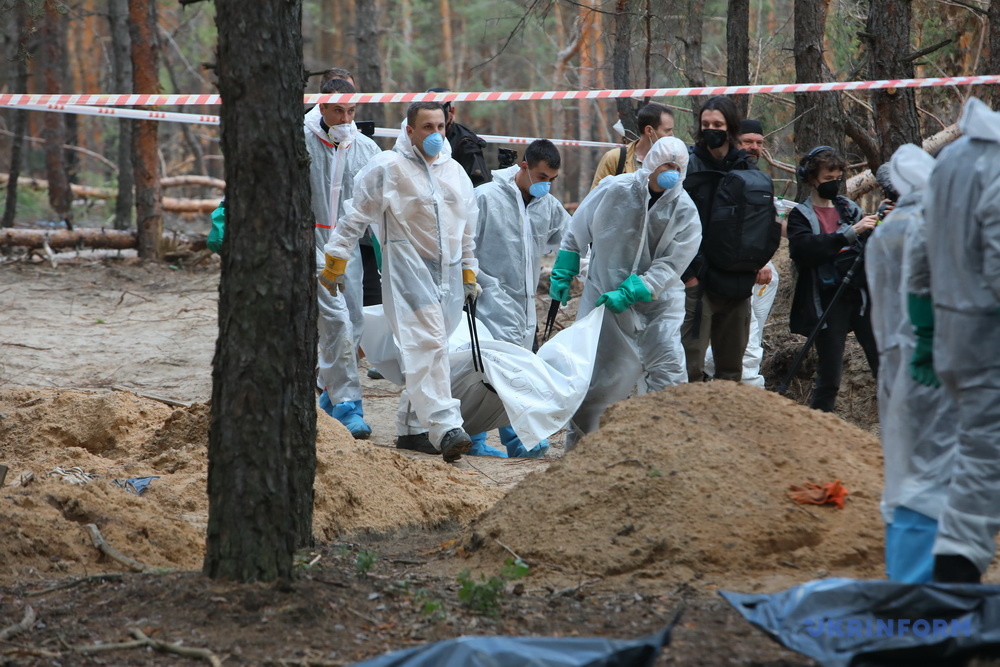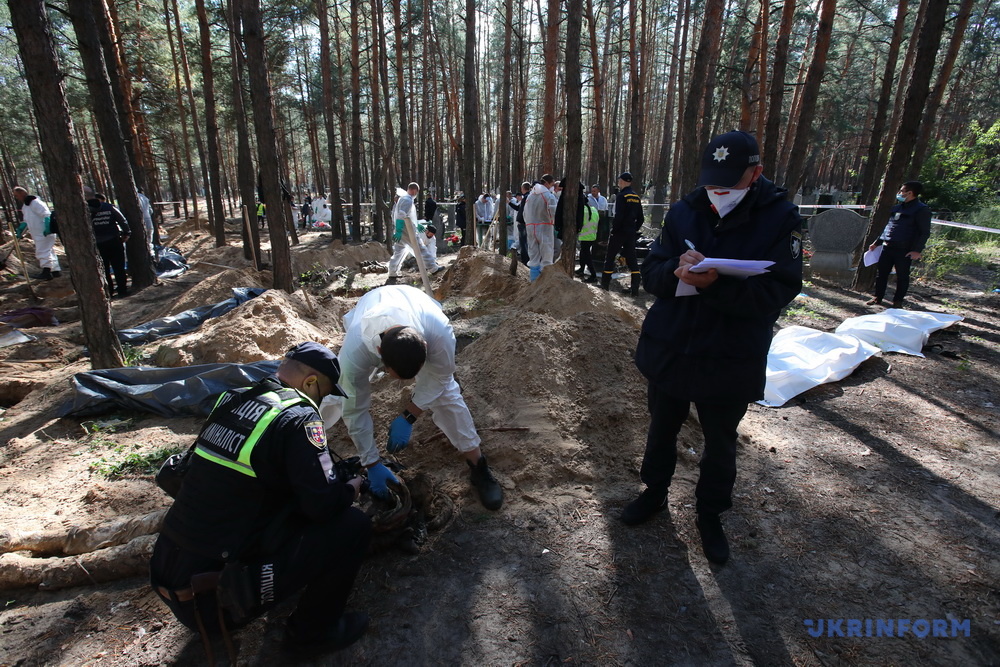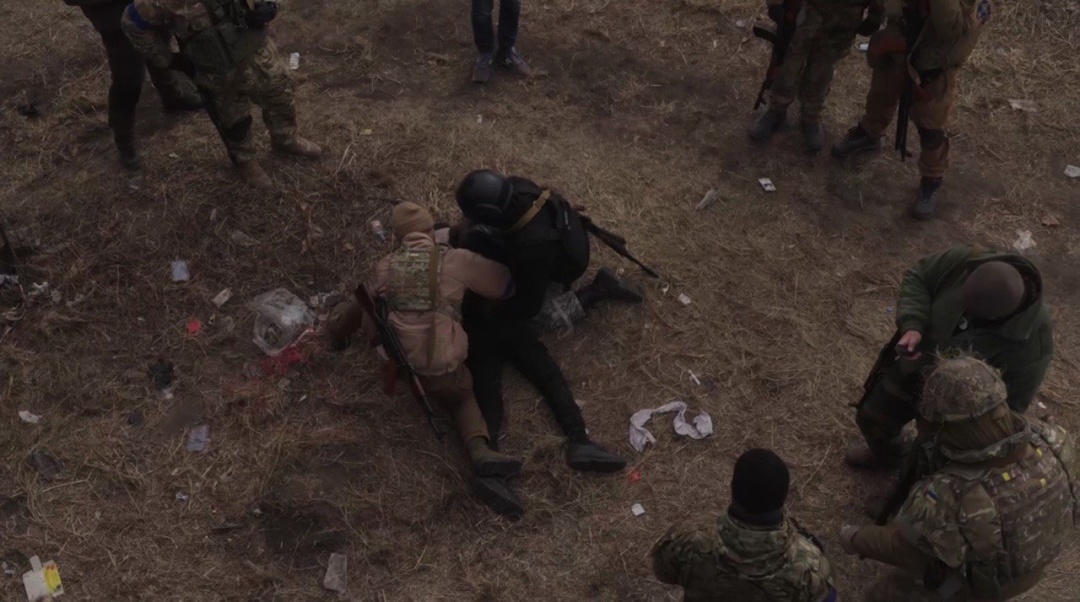 A reminder that, on September 16, 2022, Ukrainian President Volodymyr Zelensky noted over 400 bodies, including those with signs of torture, had been found at the mass burial site in the liberated city of Izium. Ukrainian servicemen and children were among them.
According to the law enforcement agencies, 11 torture chambers have already been discovered within the Kharkiv region's areas liberated from Russian invaders, and six of them – in the city of Izium.
Photo: Viacheslav Madiievskyi, Ukrinform
---
Source: Izium tortured to death: Exhumation of bodies of Ukrainians killed by Russians continues