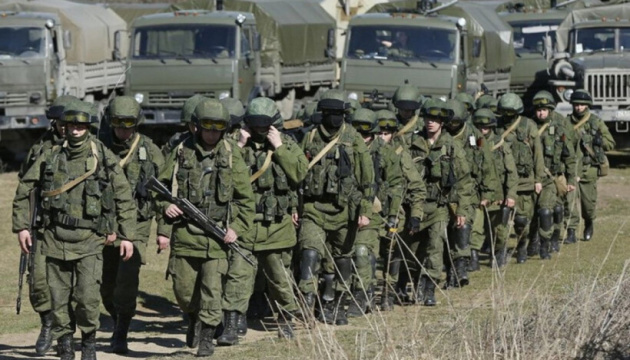 Paragraph 7 of Vladimir Putin's decree announcing partial mobilization across Russia, which has been classified, allows the country's defense ministry to call up one million people.
That's according to the Novaya Gazeta EU outlet, citing a source in the presidential administration, Ukrinform reports.
Earlier, a scan copy of Vladimir Putin's decree on the introduction of "partial mobilization" in Russia was published on the legal information portal. Paragraph 7 of the decree is marked "for restricted use." Later, in response to journalists' inquiries, the president's press secretary, Dmitry Peskov, said that the classified item was related to the number of reservists who could be called up for military service.
The source emphasizes that at first the question of classifying the entire text of the decree was discussed as defense officials were pushing for this. Later, it was decided to shut from the public exclusively Paragraph 7, which actually reveals how many Russians could be mobilized.
"The number was corrected several times, and in the end, they settled on a million," the source claimed.
As Ukrinform reported earlier, on September 21, Russian President Vladimir Putin signed a decree on partial mobilization in Russia. According to the Kremlin chief, the decree applies to military reservists, primarily those who have served in the ranks of the armed forces, have certain military accounting specialties, as well as relevant experience. Russian Defense Minister Sergei Shoigu announced that some 300,000 reservists would be called up as part of partial mobilization.
---
Source: Russia could draft up to 1M reservists, classified clause of mobilization decree says - media