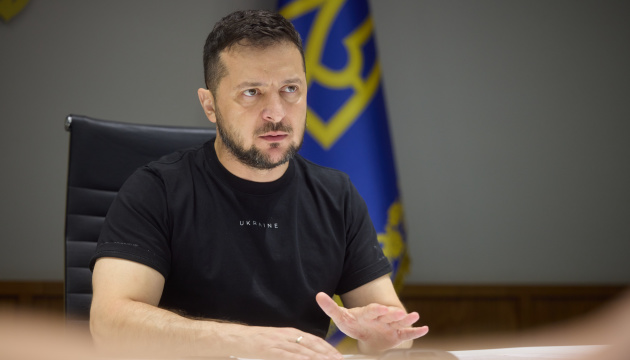 President Volodymyr Zelensky is surprised by Israel's refusal to provide Ukraine with air defense systems, emphasizing that Tel Aviv never provided any weapons to Ukraine to repel the Russian onslaught.
The president stated this in an interview with French media, Ukrinform reports.
"I don't know what happened to the State of Israel. I'm in shock, I don't understand why they couldn't send us air defense… Israel gave us nothing in terms of weapons, it's not just 'not enough,' it's zero. I understand, they have a difficult situation regarding Syria and Russia, but I called two leaders, two prime ministers of Israel and asked them to give us air defense systems, and they said that they are defending their own lands," the president noted.
Zelensky emphasized that, according to Ukrainian intelligence, Israel has sealed contracts with some Arab nations for the supply of "weapons protecting the sky."
The president noted that he was surprised by such an attitude on the part of Israel, considering that people coming from Ukraine, among others, had been building this country, and now a million people from Ukraine live there.
At the same time, the head of state emphasized that Israeli society supports Ukraine.
"My conversations with the leadership of Israel were of no help to Ukraine whatsoever. Russian conversations with the leadership of Israel, I'm sure, fully influence their actions. And I consider Israel a great state that is completely independent in decision- making. And once I'm aware that the public opinion of Israelis is on the side of democracy and on that of Ukraine, if they are afraid to give us any weapon technology, then, I'm sorry, what can we say of air defenses? This is about defense, it works against missiles launched at our people," stated Zelensky.
As Ukrinform reported earlier, President Volodymyr Zelensky earlier stated that the issue of strengthening air defenses does not depend on money, but on the countries that produce them and are able to provide the necessary complexes.
---
Source: Zelensky "shocked" by Israel's refusal to give Ukraine air defense systems