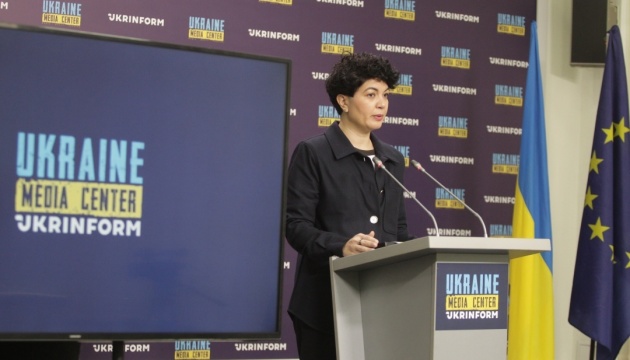 At least 1,500 draft notices have been issued to Crimean Tatars in the temporarily occupied Crimea after Putin announced partial mobilization in Russia.
"We know that at least 1,500 draft notices have been issued to Crimean Tatars. It was a mass issuance of draft notices in places where Crimean Tatars live compactly, such as the sixth and seventh districts of Bakhchisaray, Strohanivka village, Zuya village, Saky town, Azovske village, Mayske village, Dobrivska valley," Tamila Tasheva, Permanent Representative of the President of Ukraine in the Autonomous Republic of Crimea, said during a briefing at the Ukrinform news agency.
According to her, the issuance of draft notices covered a significant number of Crimean Tatars disproportionate to their total number on the peninsula. Thus, according to the last census, 250,000 representatives of the Crimean Tatar people lived in Crimea.
Tasheva emphasized that it was not known how many people were currently mobilized in Crimea.
"It is worth distinguishing between the issuance of draft notices and mobilization. These are different things, because we, as representatives of the state, human rights organizations, and lawyers, advised our citizens not to go to military enlistment offices even if they were issued draft notice and to leave," she said.
As reported, Ukraine initiated criminal proceedings over violation of laws and customs of war in connection with the criminal mobilization rolled out by the occupying power in Crimea.
ol
---
Source: Russians have issued at least 1,500 draft notices to Crimean Tatars