As Ukrainian defenders liberated the Kharkiv region's Kupiansk from Russian invaders, they found collaborators hiding in basements.
The relevant statement was made by the National Guard of Ukraine, citing a Ukrainian serviceman, who had been doing military service on the eastern front in the Kharkiv direction since the early days of the Russian invasion, an Ukrinform correspondent reports.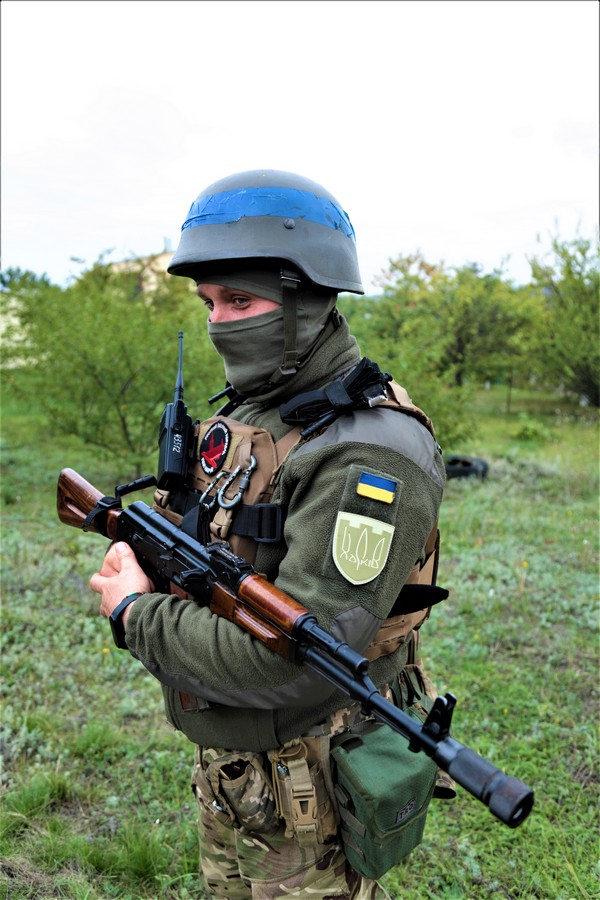 "In the settlements near Kupiansk, collaborators were hiding in basements. As we checked the territory, we found them and handed them over to relevant authorities," the Ukrainian serviceman told.
During the stabilization measures carried out in Kupiansk, the premises used by Russian invaders to keep people in order to obtain information about ATO members were discovered in a local police department.
On the first day of the liberation of Kupiansk, Ukraine's National Guard members came across 11 Russian soldiers at a checkpoint, who were lost at the Ukrainian side and fell directly into the hands of the Ukrainian military.
Having entered Kupiansk, in the next 3-4 days, the National Guard members were helping civilians to evacuate under massive enemy fire and were directing them to safer routes. Most civilians left the city.
During the occupation period, hundreds of Ukrainian children were taken to Russia, allegedly to recreation camps. Parents were promisesd that their children would stay safe, but now they have no information about their fate.
At the moment, Russian troops have retreated to provisional positions outside the city.
"The enemy continues to open fire on the district's settlements with cluster munitions and S-300 missiles. According to local residents, civilian houses and infrastructure are suffering the most," the National Guard added.
Meanwhile, Ukraine's Defense Forces continue the counteroffensive and are forcing the occupiers to run away.
mk
---
Source: Ukrainian serviceman on liberated Kupiansk: Collaborators in basements, children taken to Russia