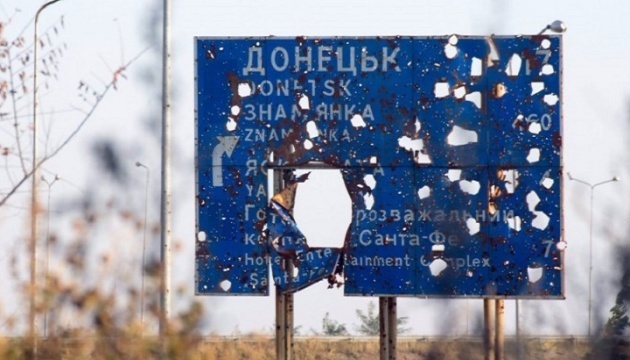 During the pseudo-referendum held late September, the invaders counted the "votes" of even those Ukrainians who had left the occupied territories for the government-controlled parts of Ukraine.
That's according to the latest intercepted phone call, released by the Security Service of Ukraine, Ukrinform reports.
As noted, a Russian serviceman, who is part of the invasion force, discussed the issue over the phone with his wife. His unit is believed to have been surrounded on the eastern front.
His wife told him the latest news about the "referendum" spectacle in captured parts of Ukraine: "In Kherson region, they even offered to buy people a Lada Granta car or something to incite people to vote for Russia."
The soldier, in turn, shared his impressions of his interaction with the locals in the captured part of Donetsk region. "Locals here say that half of the 'voters' aren't even here – they have already left. But their 'votes' are still counted," he said.
As reported, Deputy Minister of Defense Hanna Maliar said any outcome of the Russian sham referenda in the temporarily occupied territories would be null and void. Russia has included in the voters' list both those who have been registered as deceased, those who had fled the area or those who are actually liberating the region from Russian invaders.
---
Source: In sham accession referendum, Russian occupation authorities count votes of those who fled captured Donetsk region