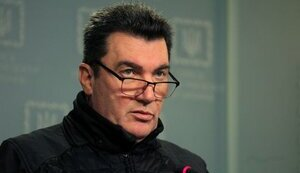 Oleksii Danilov, Secretary of the NSDC, believes that Russia and some other countries must be disarmed, they have no right to have nuclear weapons.
"We believe that if Russia decides to use tactical nuclear weapons, then all countries should behave as they see fit. But at the same time, the number of countries that have the so-called "dirty bomb" will increase exponentially. This is unacceptable," he emphasized.
In Danilov's opinion, not only Ukraine's partners should react to this, but also the entire civilized world, including countries that maintain neutrality in this war.
"They need to understand how this can end, because if Putin starts threatening with nuclear weapons, then these countries can also become the object of such threats from other countries, it's only a matter of time. I believe that countries such as Russia and some others must be disarmed, they have no right to have nuclear weapons, because this is a threat to all humanity," the NSDC secretary added.https://censor.net/en/n3374548