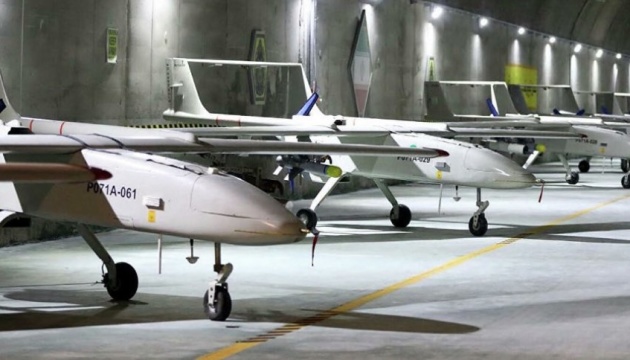 Iranian instructors are on the ground to assist Russian invasion forces in launching swarms of kamikaze drones from Crimea and Kherson region's training grounds.
That's according to the National Resistance Center with Ukraine's Special Operations Forces, Ukrinform reports.
"Iranians help (the Russians – ed.) launch Shahed-136 kamikaze drones from Crimea. In particular, the instructors are deployed at the Chauda training ground, the Kirovskyi military airfield, and near Cape Tarkhankut," the report says.
According to the Ukrainian guerilla assets, up to 20 instructors from Iran were spotted on the temporarily occupied territory of Kherson region.
Drones are brought in in KamAZ or Ural trucks.
Civilian transport, including freighters designed for transporting sea containers can also be used for this purpose.
As Ukrinform reported earlier, on October 17, Ukraine was attacked by 43 drones, 37 of which were downed by the Air Force.
---
Source: Iranian instructors help Russians launch kamikaze drones from Crimea, Kherson region