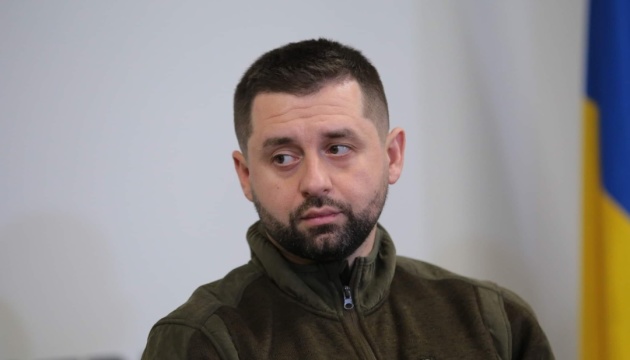 Ukrainian President Volodymyr Zelensky clearly outlined the terms of negotiations with Russia, and Ukraine will sit down at the negotiating table when those terms are fulfilled.
Davyd Arakhamia, the head of the Servant of the People faction in parliament and a member of the Verkhovna Rada Committee on National Security, Defense and Intelligence, said this in a post on Telegram, Ukrinform reports.
"Our President Volodymyr Zelensky clearly named the conditions under which it is possible to talk about something with Russia. They include the restoration of territorial integrity, compensation for all the damages inflicted, punishment for all war criminals, effective guarantees that this will not happen again," Arakhamia said.
He recalled that there had been many conversations about negotiations with Russia before the liberation of Kherson. Some reports in the media on this matter were skeptical, he said.
"I'm sure that after the successes in the south, they are no longer relevant," he said.
Arakhamia emphasized that Kyiv's position remains unchanged: "Ukraine will sit down at the negotiating table when our conditions are fulfilled."
Russian Foreign Ministry spokesperson Maria Zakharova said on November 9 that Russia was ready to negotiate with Ukraine "taking into account the current realities."
The Ukrainian Foreign Ministry called this statement another smokescreen and imitation for regrouping.
---
Source: Ukraine will return to talks when its conditions are met - MP