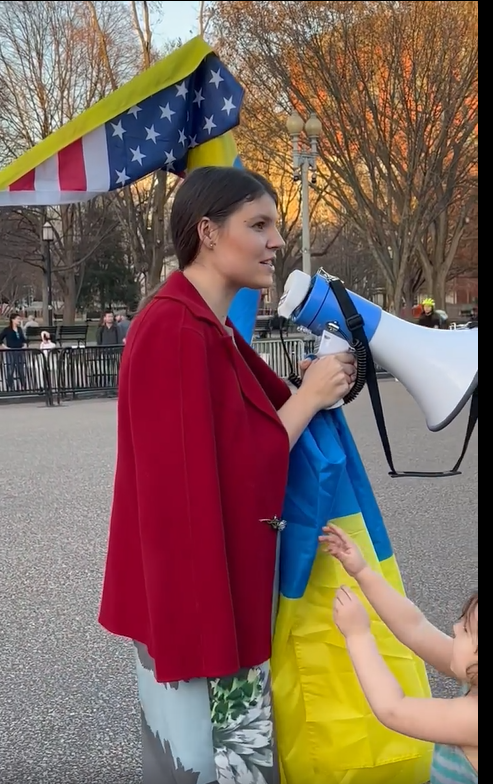 US Ukrainian Activists (USUA) holds a rally in Washington, D.C
Ekaterina Odarchenko expressed gratitude to US Ukrainian Activists – the organizers of the action, and said the following.
One year ago, on February 24, 2022, Russia launched a full-scale invasion of Ukraine. We ask all the international community to know our story and the suffering of our people in Ukraine.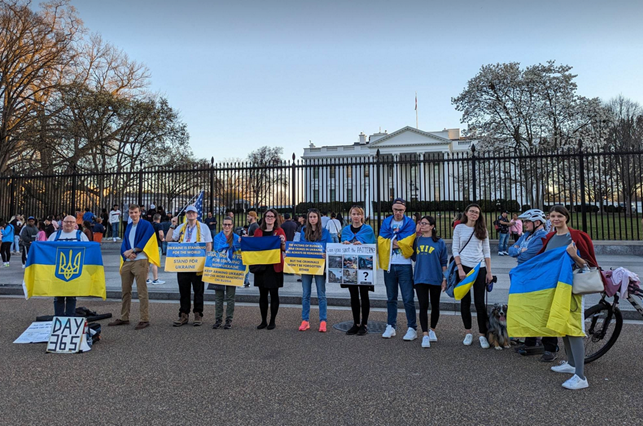 We ask for more support, more weapons, more sanctions on Russia. Furthermore, we ask you to safe lives with your support.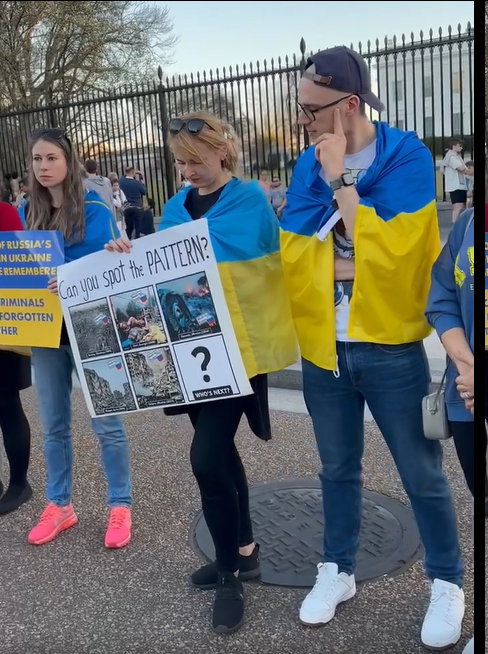 My house was also bombed, share your story with the international community today, use this day to honor people who were killed, but also as a date to remind that the war still going, and we must stop Putin NOW.