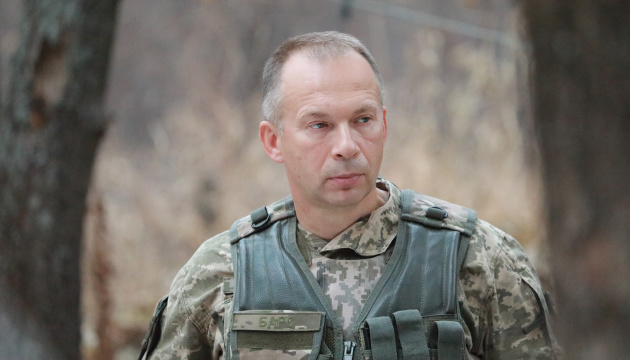 Colonel-General Oleksandr Syrskyi, Commander of the Ground Forces of the Armed Forces of Ukraine, has stated that the Russian troops are unsuccessfully trying to encircle Bakhmut in Donetsk region and move forward.
The Ministry of Defense of Ukraine published a relevant post on Telegram.
The Commander also noted that today a member of the 93rd Separate Kholodnyi Yar Mechanized Brigade, call sign "Alan", downed an enemy Su-25 aircraft in Bakhmut.
"The enemy continues making unsuccessful attempts to encircle the city and move forward. There, the fighters of the 93rd Brigade, together with other defenders, resist the furious pressure of the enemy. Thanks to their work, enemy tanks, IFVs, MLRS, and ammo depots fly up into the air," Syrskyi emphasized.
The invaders are also pressing in Kupyansk and Lyman directions.
"Soldiers of the 92nd Ivan Sirko Separate Mechanized Brigade destroyed the enemy radar systems, MLRS, and command posts. Such decisive actions of our army greatly exhaust and demoralize the enemy and bring our victory closer," Syrskyi emphasized.
As reported, the Air Force of the Armed Forces of Ukraine launched eight strikes on enemy personnel and equipment clusters during the day.
---
Source: Syrskyi: Enemy unsuccessfully trying to encircle Bakhmut and advance