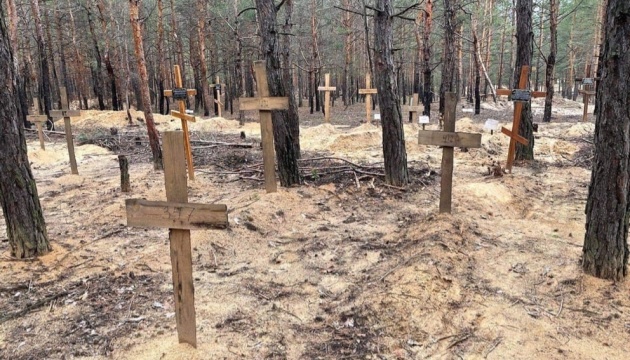 The largest mass graves of citizens killed during the full-scale war with Russia were discovered in Kharkiv region, namely in Izium, and in Kyiv region.
"The largest mass graves were found in Izium, Kharkiv region, where 941 people were killed, and in Kyiv region, where the bodies of 1,374 people were found," Maksym Tsutskiridze, Deputy Head of the National Police of Ukraine – Head of the Main Investigative Department of the National Police of Ukraine, said the press service of the National Police informs.
Tsutskiridze noted that the documentation of Russia's war crimes was ongoing and the collected evidence would help hold those guilty to account in Ukrainian and international courts.
As reported, Kyiv region police chief Andriy Nebytov told Ukrinform that 199 bodies of Ukrainians killed during active hostilities in Kyiv region remain unidentified.
---
Source: Largest mass graves discovered in Kharkiv and Kyiv regions