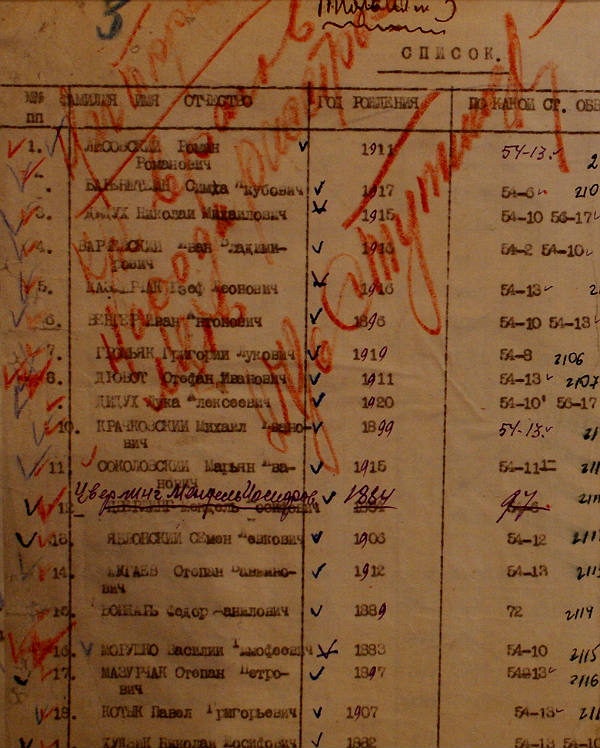 Among them there are Belarusians.
The United States has received information from intelligence agencies that Russia has prepared lists of people to be arrested or killed in the event of a Russian invasion of Ukraine. This is written by the American edition of Foreign Policy, citing four sources with access to this data.
It is reported that in the list, in addition to Ukrainian politicians and public figures, there are also Belarusian and Russian dissidents who live in Ukraine.
Earlier, the US representative to the OSCE, Michael Carpenter, said that, according to US estimates, Russia has concentrated from 169,000 to 190,000 troops on the territory of Ukraine and near its borders.
In addition, Carpenter added that the United States has reports from a number of sources that Russia is preparing to fabricate some kind of "Ukrainian provocation" that would justify a Russian attack on Ukraine.
Yesterday, the leadership of the puppet Donetsk and Lugansk "people's republics" announced a general evacuation of the population to Russia, although Ukraine has repeatedly stated that it does not intend to advance or return these territories by force of arms, but relies solely on diplomacy.
The fact that Russia has developed a plan to attack Ukraine, the US leadership and the intelligence of NATO countries have been talking since the autumn.
The Biden administration, the Foreign Policy source notes, has been struck by how detailed the lists of people to be neutralized — those who could challenge the Russian agenda — are.
Speaking at a meeting of the United Nations Security Council on Thursday, U.S. Secretary of State Antony Blinken painted a detailed and disturbing picture of what a Russian invasion of Ukraine might look like, starting with the creation of a false pretext for the invasion. For example, Russia claims that the Ukrainian armed forces are committing "genocide" against ukraine's Russian-speaking population — a claim that has no basis in fact. Civilian casualties during the war in Chechnya were several times, if not dozens of times greater than in the Donbass.
"Next, the attack is planned," Blinken said. "Russian missiles and bombs will fall all over Ukraine. Communication will be blocked. Cyber attacks will lead to the closure of key Ukrainian institutions." After that, he said, Russian tanks and soldiers "will move against key targets that have already been identified and outlined in detailed plans. There is reason to believe that these goals include … the capital of Ukraine, Kyiv, a city of 2.8 million people."
In his speech, Blinken briefly referred to U.S. intelligence data indicating that Russia has planned a massive purge: "And military strikes are not all that Russia plans to inflict on Ukraine. We have information indicating that Russia is targeting specific groups of Ukrainians."