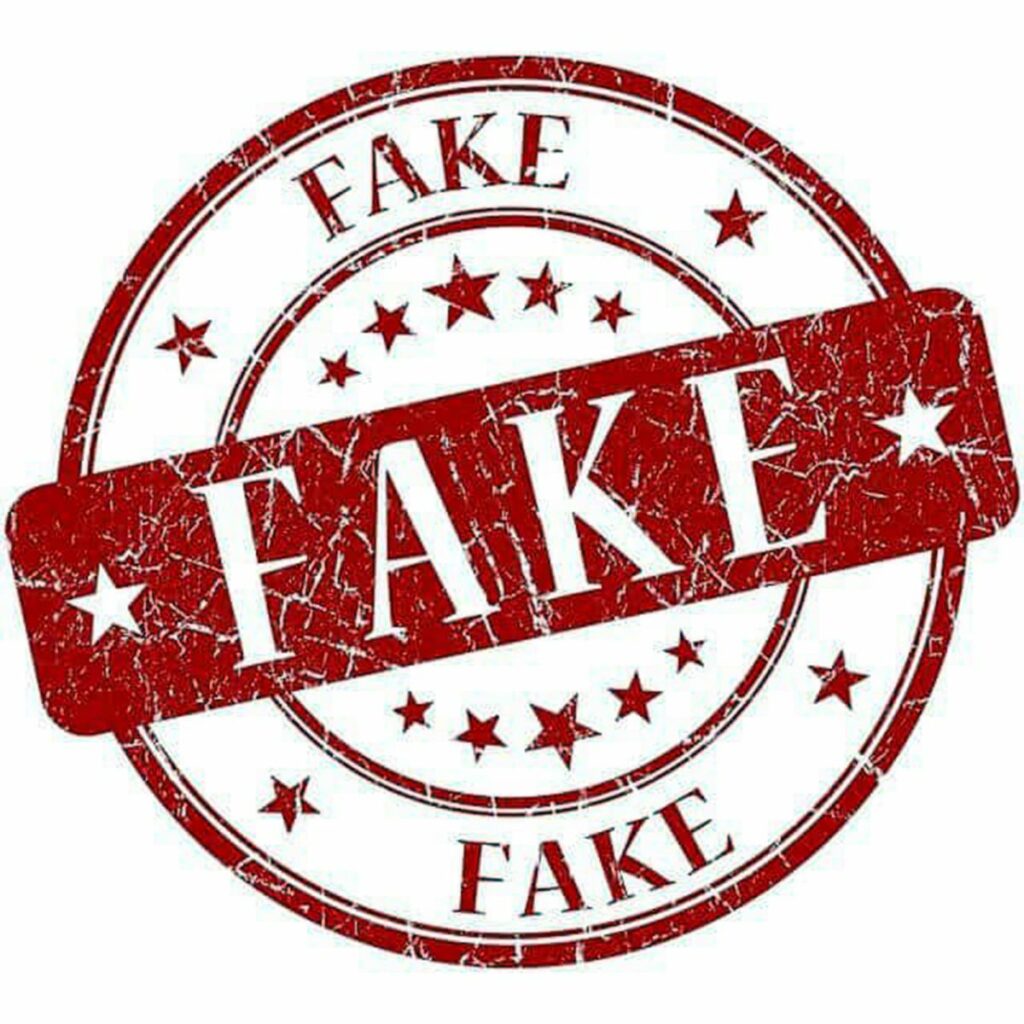 Millions of Ukrainians are encountering Russian propaganda every day. It spreads through TV, radio, media, social networks and by word of mouth. To defeat the enemy, we must fight it on all fronts. To this end, we have prepared a daily compilation of Russian fakes.
FAKE: Security Council vote on Russian resolution showed who really cares about humanitarian situation in Ukraine
Source:

Disproof:
Russia's UN resolution didn't mention the fact that Russia itself had started the war and caused a humanitarian catastrophe in Ukraine. This is why all the members of the UN Security Council, apart from China, abstained from the vote. Russia had proposed such "humanitarian resolutions" in the past, concerning conflicts that Russia itself had started, so when NATO countries on the council abstained or voted against, Russia could accuse them of indifference.
An alternative resolution with full assessment of the situation in Ukraine will be recommended shortly.
FAKE: Poland is planning to capture western Ukraine under the guise of a peacekeeping mission
Source: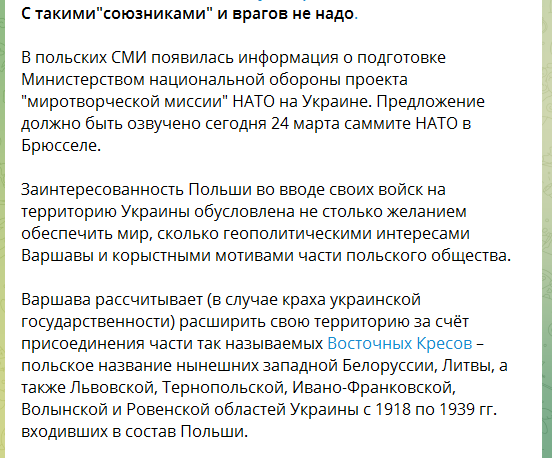 Disproof:
This is an old fake that Russia uses to sow discord between Ukraine and Poland. Poland is one of the greatest allies Ukraine has in this war. Poles supply weapons and supplies, house Ukrainian refugees and are the greatest lobbyists of Ukrainian interests in NATO and EU.
It is obvious that such cooperation between Ukraine and Poland frightens Russia, so their propagandists are attempting to create opposition among Ukrainians to the idea of peacekeepers on the Ukrainian land. These fakes also appease the russian populace, who see the mounting western support of Ukraine.
FAKE: The West have no alternative information sources
Source:
Disproof:
Russia is mirroring its internal situation onto the rest of the world. According to the World Press Freedom Index, out of the top 10 ranked countries, 7 are "western". Russia, by the way, is ranked 150 out of 180. Its "neighbors" are Venezuela, Congo, and Bangladesh.
It is not "Russophobia" that is dominating the world, as the russian propaganda is attempting to prove, it is a healthy, though a bit late, reaction to the russian war crimes.
FAKE: Ukraine was making medals "For Liberation of Crimea"
Source: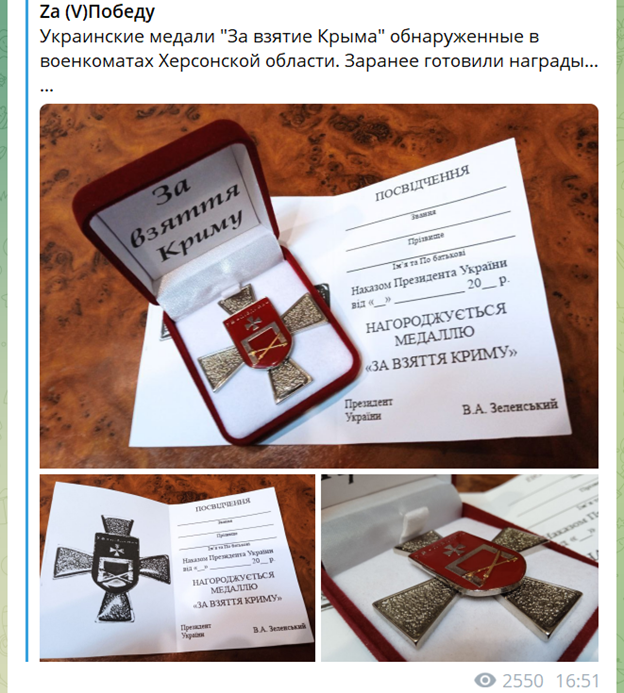 Disproof:
We can clearly see that russian propagandists didn't manage to learn how to properly write in Ukrainian. There is a mistake in the spelling of "By the order of the President of Ukraine". There is a misspelling of the name of the President: he is Volodymyr Oleksandrovych, not Volodymyr Aleksandrovych as written on the fake medal's certificate.
FAKE: A bridge to Chernihiv was destroyed by Ukrainian forces
Source: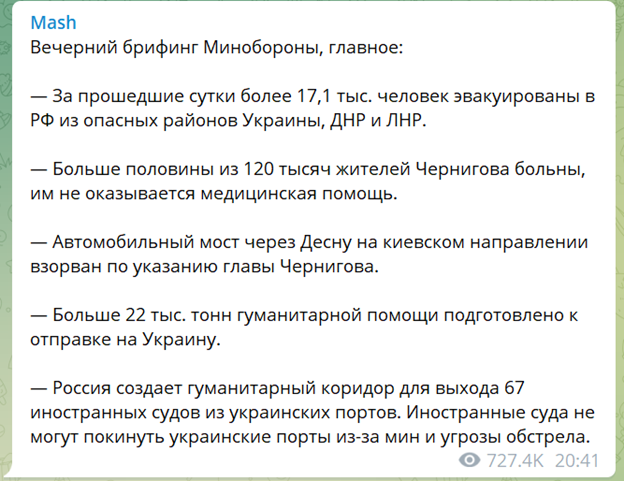 Disproof:
Russia is attempting to accuse Ukraine of russian war crimes once again. Russian forces had bombed the bridge to Chernihiv on March 23, cutting the only way to resupply the city and to evacuate civilians. Russia is attempting to create in Chernihiv, which they had failed to capture, the same situation as they did in Mariupol: the city is getting starved and systematically destroyed.
FAKE: Southern regions of Ukraine are switching to rubles
Source:

Disproof:
The information about the russian plans to switch the occupied territories to rubles had first appeared on March 22. The invaders are attempting to repeat the DPR and LPR scenario on the occupied territories, but are met with the resistance from the locals. The Mayor of Kherson had stated that rubles are out of the question for now. For rubles to enter circulation, the region must be recognized as occupied, and all treasury accounts frozen.
FAKE: Ukraine had planned the attack against Donbass
Source: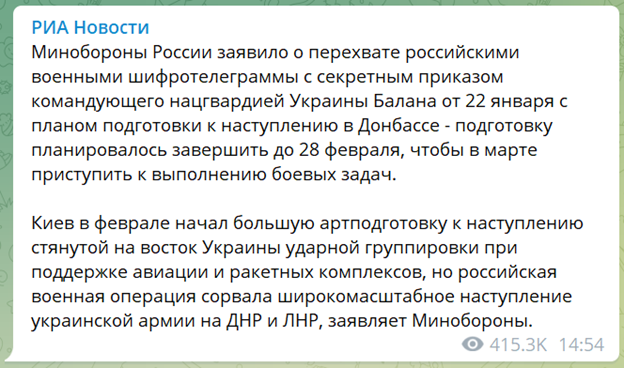 Disproof:
We see the return of the narrative about the "Ukraine's imminent invasion of Donbass". The documents shown as evidence are the same as in previous fakes, and have no mentions of any invasion plans. We can interpret this as yet another attempt to justify the Russian invasion of Ukraine.
Be advised: Russia is waging a full-scale information war against Ukraine. There are multitudes of new fakes swarming through the mass-media every day. To protect you and your family, be sure to obtain and share your information only from official sources.
Official information channels:
· Office of the President of Ukraine
· General Staff of Ukrainian Armed Forces
· Cabinet of Ministers of Ukraine
· Ministry of Defense of Ukraine
· Chief Directorate of Intelligence of the Ministry of Defence of Ukraine
· Ministry of Internal Affairs
· State Emergency Service of Ukraine
· State Border Guard Service of Ukraine
· Centre for Strategic Communication
· Centre for Desinformation Resistance
· State Special Communications Service of Ukraine
Information about transportation and infrastructure:
· State Agency of Automobile Roads of Ukraine
· Boryspil International Airport"
· Ukrainian Sea Ports Authority
· Danylo Halytskyi International Airport Lviv
· State Service of Ukraine for Transport Safety
Keep calm and trust only official sources. Ukraine will prevail!
The material was prepared by ZMiST. Please follow ZMiST on Twitter and Facebook.