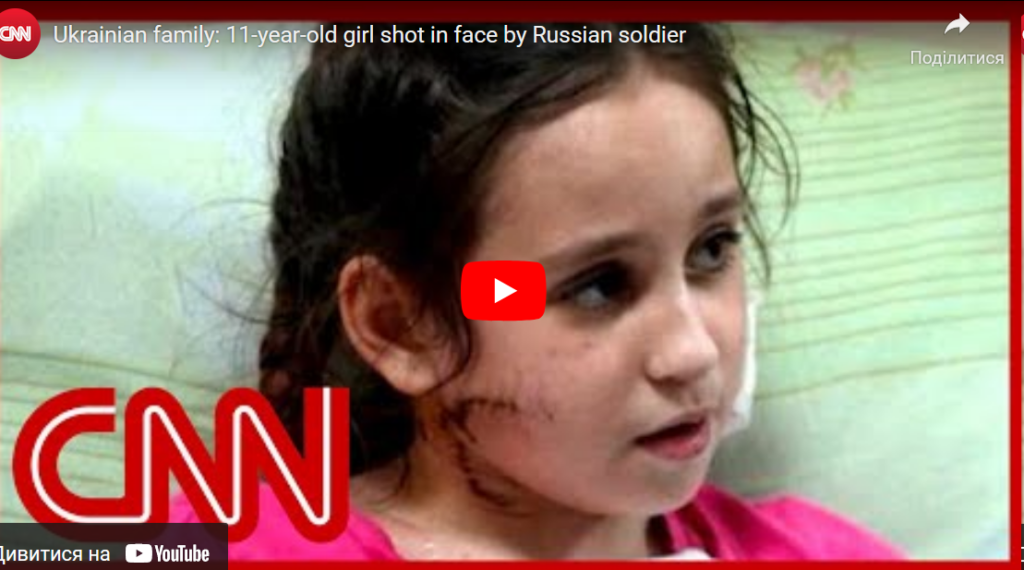 The bullet passed through the jaw and injured the root of the tongue. The girl is currently in hospital, she can barely walk, but her condition is improving.
A reporter who visited the hospital said that the girl came under fire on March 16. Together with her family, they tried to leave the besieged Mariupol. The family left by car together with 2 other Mariupol residents fleeing the war.
But near Vasylivka, the Russians opened fire on civilians without warning, then stopped the car, forced everyone to get out, and started threatening. However, noticing the wounded girl, they allowed her to be taken to a hospital in the Zaporizhia region.
Currently, the girl's condition is improving. She is in the hospital. Ivan Anikin, an anesthesiologist, says that Milena is not the only child who has suffered at the hands of Russian aggressors. For the last 2 weeks, 9 children with various injuries were brought to the Zaporizhia hospital: bullet wounds, amputations, and others.