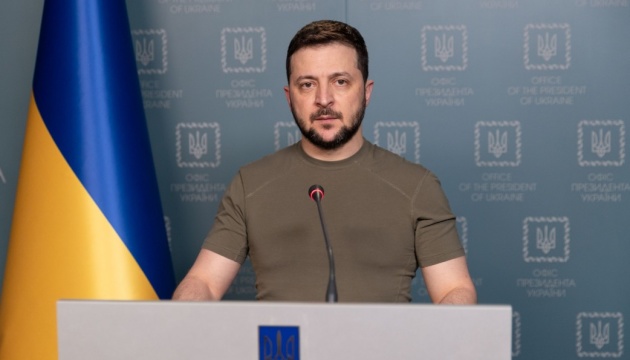 The Russan invaders have deported about 500,000 Ukrainians from the temporarily occupied territories.
This was stated by President Volodymyr Zelensky in a video address to the Portuguese Parliament, broadcast on a national telethon, Ukrinform reports.
"The Russian occupiers have already removed at least 500,000 of our citizens from the territory they have occupied. There used to be people there, and now they're gone. It's 500,000 people. This is deportation, this is what the worst totalitarian regimes of the past did," Zelensky stressed.
According to the Ukrainian leader, the Russians seize phones and passports from those deported, before they are sent to various remote regions of the Russian Federation.
The President also noted that the Russian invaders have set up special filtration camps to vet the incoming groups, while some of Ukrainians get raped and killed.
Photo: Ukrainian President's Office
---
Source: Russians have already deported 500,000 people from Ukraine - Zelensky