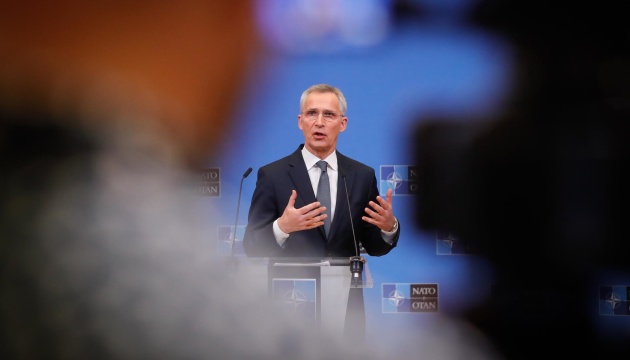 What NATO has been doing for many years is to support an independent, sovereign European state, Ukraine, and the only one responsible for Russia's brutal war against Ukraine is Russian President Vladimir Putin.
NATO Secretary General Jens Stoltenberg said this at a press conference in Brussels, commenting on a statement by Pope Francis that Russia's aggression against Ukraine was "perhaps somehow either provoked or not prevented," according to an Ukrinform correspondent.
"NATO is a defensive alliance and the war in Ukraine is President Putin's war. This is a war that he has decided to conduct against an independent sovereign nation. And what NATO has been doing for many years is to support the sovereign independent nation in Europe – Ukraine — train, assist, advise, and equip the Ukrainian Armed Forces. That is what NATO Allies and NATO have done for many years. This is not a threat to anyone. This is not a provocation. And that is what we continue to do. So, it is President Putin and Moscow that is responsible for this brutal aggression against the independent country Ukraine," Stoltenberg said.
Putin announced the beginning of a full-scale invasion of Ukraine on February 24. Russian troops are shelling and destroying critical infrastructure and shelling residential areas of Ukrainian cities, towns and villages using artillery, multiple rocket launchers, and ballistic missiles.
Photo: President's Office
---
Source: Responsibility for war against Ukraine lies solely with Putin and Russia - Stoltenberg