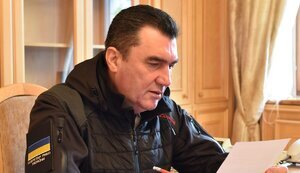 Russia may have been responsible for attacks on Soviet-era munitions depots that occurred in Ukraine even before full-scale war.
This was stated by the Secretary of the National Security Council Oleksii Danilov, reports  Reuters.
"There have been situations where our warehouses have been destroyed. Of course, it could have been Russia. We are the number one target for them," he said.
In addition, Danilov noted that our country still has a lot of Soviet weapons that use 122 mm and 152 mm caliber shells. There are few such shells in the world, so we are switching to the 155 mm NATO caliber.
We will remind, in November 2019 in the territory of the military arsenal in Balakliia there were about 20 explosions. As a result of the incident, three servicemen were killed.
In addition, in October 2018, numerous explosions occurred on the territory of the ammunition storage arsenal near the city of Ichnya. 69.5 thousand tons of ammunition were stored there.
In September 2017, explosions occurred at a huge military warehouse in the city of Kalynivka, 30 kilometers from Vinnytsia.