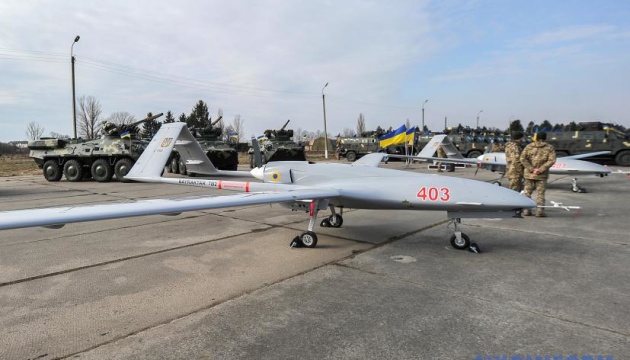 In Poland, 100% of the target funds enough to buy a Turkish-made Bayraktar strike UAV for Ukraine's Armed Forces have been collected as of Sunday. This is 22.5 million zlotys (about US$5 million).
More than 200,000 people joined the "Buy a Bayraktar for Ukraine" initiative, which was hosted by the Zrzutka.pl crowdfunding platform, Ukrinform's own correspondent reports.
As noted by the initiator of the fundraising campaign, a Polish political scientist and journalist, Slawomir Sierakowski, despite the fact that the target has been achieved, the campaign will proceed for several more days, given a large number of people willing to join.
On Sunday, the huge number of those willing to donate even put the platform's servers down three times, the activist added.
Sierakowski noted that the excess funds collected within the campaign will be transferred to the account of the Armed Forces at the National Bank of Ukraine.
Previously, Sierakowski also informed that there are "signals" coming from mass media indicating that the Baykar Makina producer could ultimately transfer the Bayraktar TB2 UAV to Ukraine for free, as was previously done where funds were raised in Lithuania.
The fundraising campaign has been going on in Poland since June 28.
---
Source: Polish fundraiser aimed to buy Bayraktar drone for Ukraine sees success