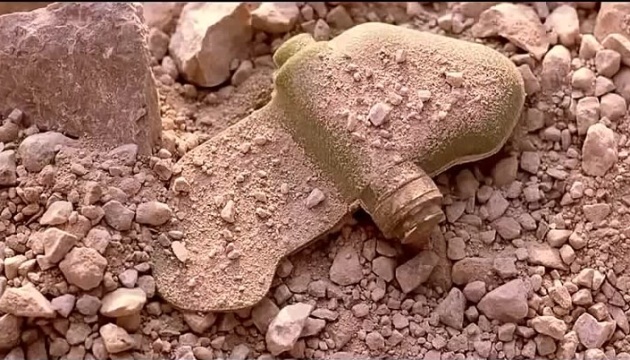 Russian invaders are deploying in Donbas obsolete Soviet-era mines that are considered indiscriminate weapons, which could inflict massive civilian casualties
That's according to a report by the British Defense Intelligence, seen by Ukrinform. 
"Russia is highly likely deploying anti-personnel mines to protect and deter freedom of movement along its defensive lines in the Donbas. These mines have the potential to inflict widespread casualties amongst both the military and the local civilian population," the report reads.
It also notes that in Donetsk and Kramatorsk, Russia has likely attempted employment of PFM-1 and PFM-15 scatterable anti-personnel mines. Commonly called the 'butterfly mine', the PFM-1 series are "deeply controversial, indiscriminate weapons."
The British intelligence recalls that PFM-1s were used "to devastating effect" in the Soviet-Afghan War where they allegedly maimed high numbers of children who mistook them for toys.
"It is highly likely that the Soviet-era stock being used by Russia will have degraded over time and are now likely unreliable and unpredictable," the report notes. "This poses a threat to both the local population and humanitarian mine clearance operations."
As Ukrinform reported earlier, on August 6, Ukrainian intelligence said the Russians had mined power units at the Zaporizhia Nuclear Power Plant.
---
Source: Russia employs indiscriminate mines in Donbas, British intelligence says